This week's before and after is a closet that was extremely tight on space and had to be shared by two teenage girls.
This was challenging but sometimes you just have to work with what you have and that is what we did.
As you can see, in the before photos the difficulty we faced fitting the wardrobe of two teenagers in one closet.
The space was not being used to its potential and it just needed another set of eyes to see it in a different way.
With the girls helping every step of the way the process began by clearing the clutter. These are the steps we followed.
Removed everything out of the closet. Yes…everything!
Purged the clothes they did not wear or love. They were wonderful to work with because they were both ready to keep what was necessary and donate the rest. This is the biggest step in the whole process when you are dealing with small closets.
Cleaned the space. Simple but often overlooked.
Changed all of the hangers. This is one thing I am constantly preaching because it makes such a difference without spending a lot of money.
Talked about how to divide the space. In this closet I thought it was essential that they each had their own space. After they purged their clothes we were able to designate one girl on the bottom hanging and one on the top. The maxi dresses were  folded over a hanger so they could fit nicely in the space.
Removed seldom worn shoes and put them under the bed in a container. The shoes that remained were hung in an over the door shoe rack.
Moved all winter coats to a coat closet in the foyer. We live in Florida so keeping heavy coats or sweaters in your closet is not practical.
Labeled containers for the shelves. They both dance so I wanted them to have easy access to their dance clothes.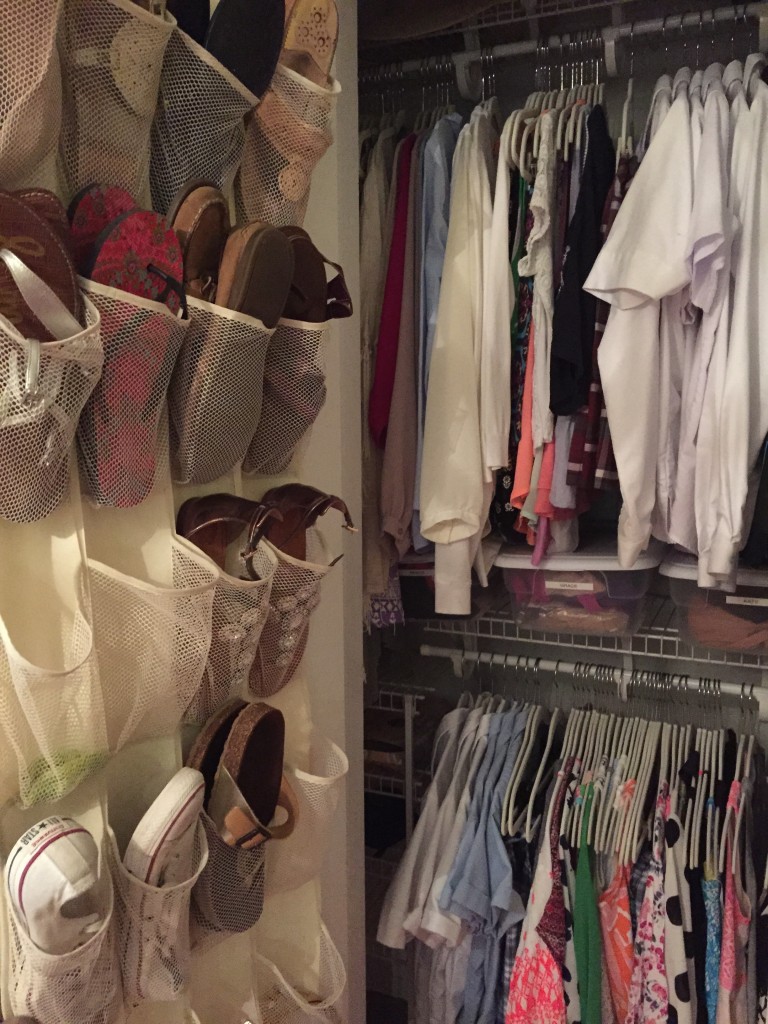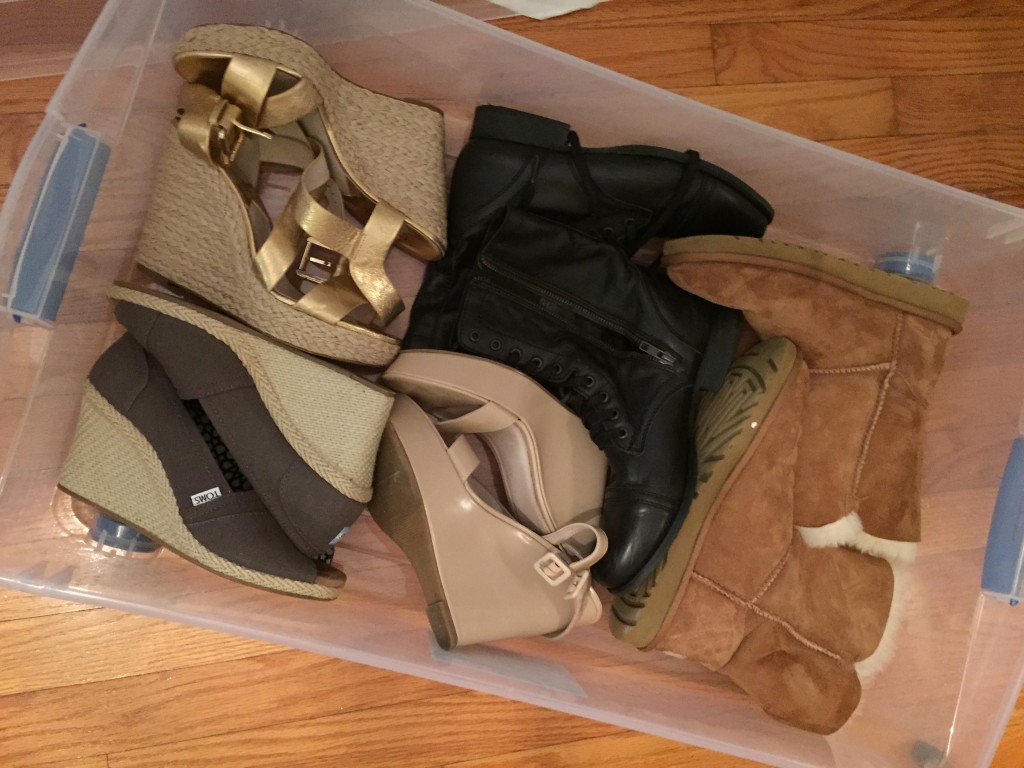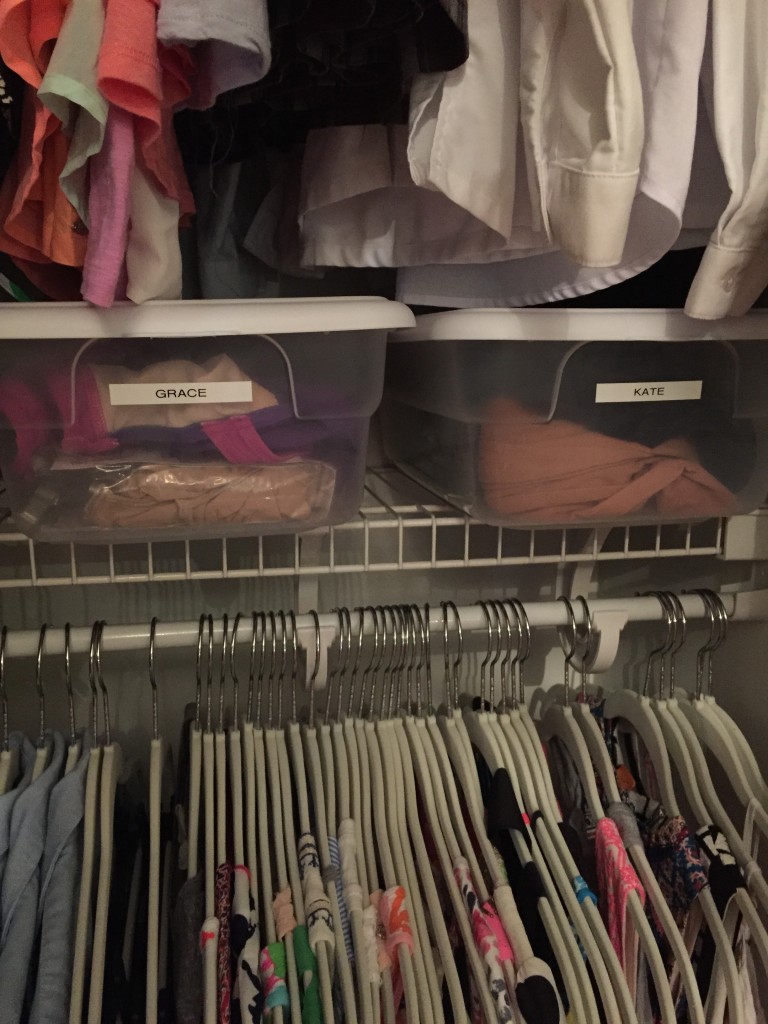 In less than half a day the clutter was gone and they were organized and ready to start a new school year.
The items used for this project were new hangers and containers. Inexpensive way to get big results!
Remember it's not the size of the closet it's the way you organize it.