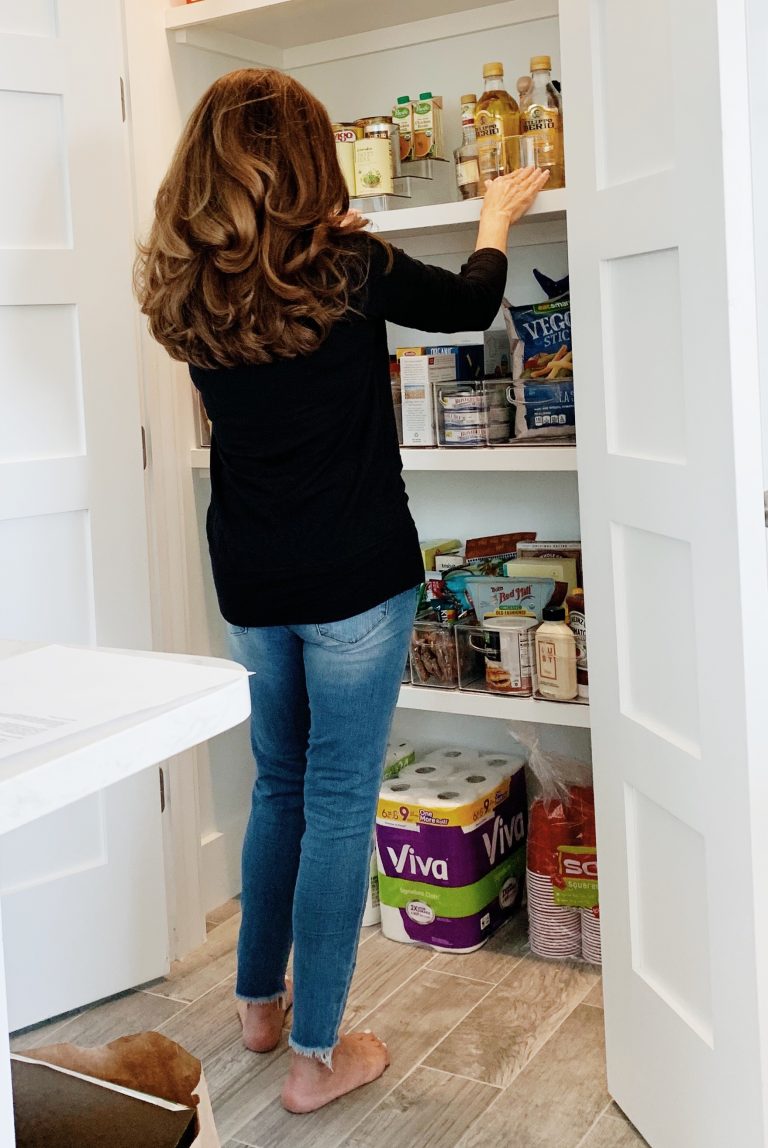 Hi everyone I hope you are all staying healthy. Today I want to share some items that I have been using and loving while in quarantine. This has been a new normal in many ways for me and one big change has been our daughters moving back in with us during this time of uncertainty. As a parent, this has been such a big relief to have them under our roof safe and protected. On the other hand, our nest has been empty for quite a few years so it has been an adjustment for all of us but we are getting used to it. We also started a major home renovation at the beginning of February and have not been living in our home so when they say life can throw you curve balls they definitely are not kidding.
Like, everyone, we have been enjoying a lot of family time and I have to be honest although it's a parents job to raise your children to be on their own with their own lives I think every Mom secretly wishes they could go back in time and appreciate the younger years because time goes so fast and you don't realize it until your older. In my wildest dreams, I would have never imagined there would be a time when my children would move back in with us and spend every meal, every evening and every day for over a month without leaving the house. Impossible right? I know it won't last so I have been savoring the meals, the laughter, the games, the music, and the talks. It has been so surreal and if anything good has come from this crisis it is the ability to get something back that you thought was impossible. I am sure there are a lot of you parents of adult children who can relate to this new unexpected normal.
Now that there are four of us working from home these have been a few items that have made it easier for me to stay organized and in a routine which I think is so important during times of stress and uncertainty.
AirPod Case This case has been a lifesaver with all of us using headphones in the same house. I know which case is mine and I can easily find them when I need them. They are inexpensive and come in many colors.
Elfa File Cart I have mentioned this file cart previously but I cannot tell you how essential this has been to keep my files and office supplies organized while living in a temporary space. It has wheels so I can it take from room to room and when I'm not using it I can store it in a closet. Perfect for small spaces.
iPad Pro Smart Keyboard I originally bought this smart keyboard for when I travel but lately I have been using my iPad as a second computer. It's lightweight and has an attached cover to protect the screen so I can carry it with me.
Calm Cards for Serenity I originally brought these to our rental because I thought I would need some calm inspiration to get me through the renovation. Now with everything going on it has become a daily routine to pick a card and discuss it. We could all use some calm and serenity right about now.

I love to cook but as an empty nester, we have been used to either an easy meal at home, take out or eating out. Now that we are quarantined together as a family I have been cooking more in the past few weeks than I have in years! I have to say I have really enjoyed family mealtime again and having more than two people to cook for. These are a few favorites I'm loving in the kitchen!
Green Pans I absolutely love these pans! They are non-stick which means easy to clean, scratch-resistant and 100% non-toxic. I bought one pan and now I own a whole set!
iDesign Containers As an organizer you knew I would have to talk about a favorite to get you organized. These containers have kept the pantry in our rental organized which has been so important now that I'm grocery shopping for four. I use these all the time with clients but they are are a must-have in my own home. They come in different sizes to fit any pantry or bath space and they are on sale!
ECOS Fruit and Veggie Wash I have always washed my fruits and vegetables but recently I started using this and it takes washing to another level. Easy to use, no fragrance and rinses off with no residue or taste left behind.
White Colander Speaking of washing this is the perfect size colander to clean fruits and vegetables. Another plus looks great sitting on the counter waiting to be used multiple times a day. It's dishwasher, microwave, and oven safe too!

Like many of you, I have been enjoying a very low key skincare, makeup, and wardrobe in the past few weeks. These have been a few favorites some new and some oldie but goodies.
Pimple Patch I keep these on hand anyway but when you have a house full of women these have come in very handy and they work!
T3 Hot Rollers If you are new to my blog you can go here and watch my YouTube video on how I style my hair and why I love these rollers so much. These have been a lifesaver now that salons are closed. I wash my hair use leave-in conditioner and put my hair in a bun overnight. In the morning I put the hot rollers in for 15 minutes and when I take them out I flip my head over, run my fingers through it, flip it back and I have full soft curls.
Kerastase Hair Mask When you have hair as thick and coarse as mine you experiment with ways to tame the frizz. I have actually been using this mask as a leave-in and love it! It has been hot and humid and this helps way my hair down and adds moisture. I just use it on the ends so my hair does not get greasy.
Nail Hardener I removed my dip nails when I saw the direction this health crisis was taking and I always go back to this product to get my natural nails strong and healthy. It really works in just a few days if you follow the directions. My daughter has been using it too and said Mom this really works!
Tom Ford Foundation Stick Like many of you I have not been wearing any makeup which has been a nice break and my skin has been so happy. If I have a video conference meeting or I'm making videos this is my new favorite foundation. It is a stick which makes applying it so easy and it covers so well I can use it as a concealer too! I apply it with a brush and the finish is amazing and the color is perfect.
Athleta Pants I love Athleta for work, travel and to lounge around the house. These have been a new favorite because of the wide leg and comfy waistband. You can dress them up a bit or just wear flip flops and a t-shirt.
Portable Speaker This was a gift from a friend and I brought it to our rental and little did I know this would provide hours of family entertainment. We have enjoyed playing music at mealtime and a competitive after-dinner game of name that tune. It is Bluetooth, easy to use and the sound is incredible!
Shop more of my favorites on the Like To Know It App