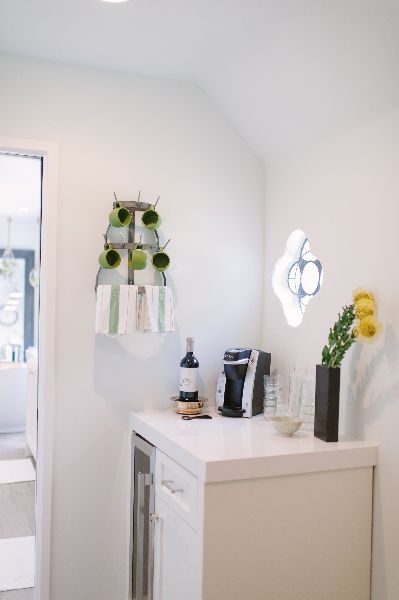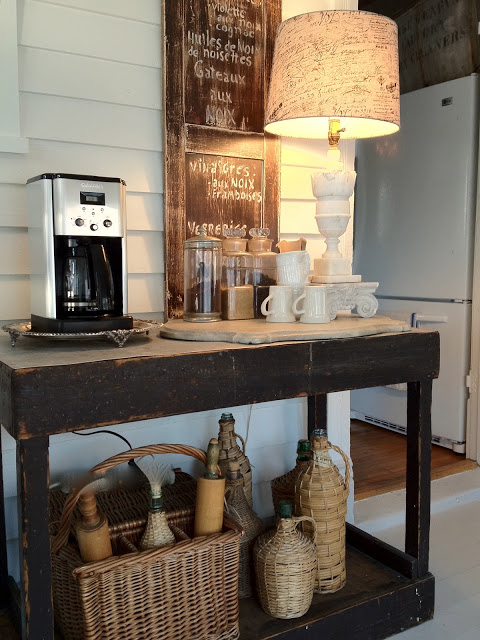 It's National Coffee Day today and these photos are beautiful, organized home coffee bars meant to inspire you to set up your own coffee area in your home. Here are a few simple tips to help get you started.
Find an area in your kitchen or use a piece of furniture outside of the kitchen to create your coffee bar space.

Purge broken, chipped, mismatched and faded mugs. Invest in a new set of white cups or mugs to give you a clean, 

organized look.

Keep coffee essentials together such as coffee, filters, sugar and spoons.
Keep it simple. The purpose of setting this up is to bring calm to the start of your day.