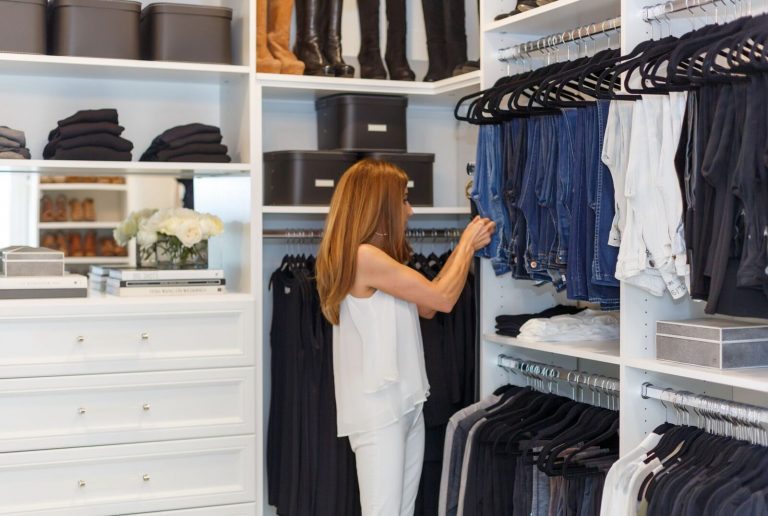 Summer is officially here and that means shorts, dresses, bathing suits and flip flops are the staples of an essential summer wardrobe.
Simplify and "summerize" your closet with these easy to follow tips.
Purge
Clearing the clutter is always the first step. What should you get rid of?
If you didn't wear it, you don't like how you look in it, it's out of style or you just don't love it, don't keep it, let it go.
Use the Space Under the Bed
If you live in a small space or just want extra room in your closet utilize the space under your bed by using space saver bags or covered containers .
Utilize a Spare Closet
Clean out the guest bedroom closet and use it to store off season items. Removing bulky winter clothing out of your primary closet gives you more space for Summer.
Invest in a Rolling Rack
If you are short on hanging space a rolling rack is pefect for all your summer dresses. It also comes in handy when you are packing for travel and when you no longer need it, it folds and stores under your bed.
Once you own one you will wonder how you ever lived without it!
Change Your Hangers
You here me say this all the time but if you want an inexpensive way to make a dramatic change in your closet change your hangers! 
Uniform hangers not only  give you a neat and organized look its a simple way to refresh your closet.
Make Necessary Changes to Your Closet
Not enough double hang? Need a shoe rack? Hooks for your belts? If your closet isn't working for you figure out what you are missing and make the changes.
Give Your Closet a Fresh Coat of Paint
Nothing makes a closet look brand new like a fresh coat of paint. It gives you the feel of a new closet without investing a lot of money.
Warmer weather is the perfect time to refresh, renew and reenergize your closet and get ready for summer vacations!
SaveSave
SaveSave
SaveSave
SaveSave
SaveSave
SaveSave
SaveSave
SaveSave
SaveSave
SaveSave
SaveSave
SaveSave
SaveSave
SaveSave
SaveSave
SaveSave
SaveSave
SaveSave
SaveSave
SaveSave
SaveSave
SaveSave
SaveSave
SaveSave
SaveSave
SaveSave
SaveSave
SaveSave
SaveSave
SaveSave
SaveSave
SaveSave
SaveSave
SaveSave
SaveSave
SaveSave
SaveSave
SaveSave
SaveSave
SaveSave
SaveSave
SaveSave
SaveSave
SaveSave
SaveSave
SaveSave
SaveSave
SaveSave
SaveSave
SaveSave
SaveSave
SaveSave
SaveSave