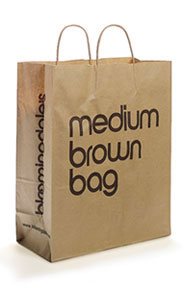 One of the simplest ways to keep your closet free of clutter is to keep a shopping bag in your closet to put unwanted items you no longer wear. These are some of the criteria for what goes in the bag.
If you try something on and you don't like how you look or feel in it.
If a pair of shoes hurt your feet and you will never wear them again.
If you have costume jewelry that is out of style or you just never wear it.
If you purchase one new item, one old item goes in the bag.
If you keep adding to your closet but never remove anything that is when your closet becomes cluttered and unmanageable. The shopping bag concept alleviates overcrowding and leaves your closet with only the things you love and wear. With all of your unwanted items in one bag it makes it convenient to consign or donate.
Image Bloomingdales