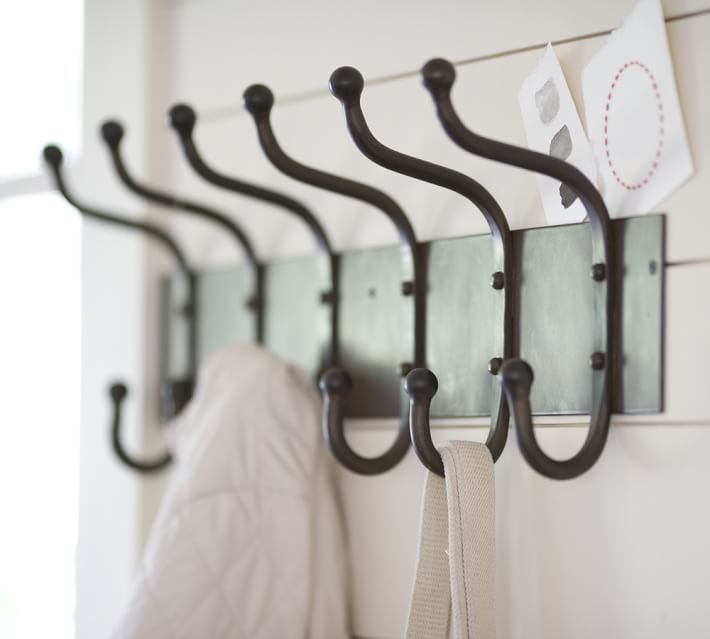 Today's simple solution to keep things neat and organized throughout your home is to use hooks. Keep your entry way free of clutter with a row hooks for coats and backpacks.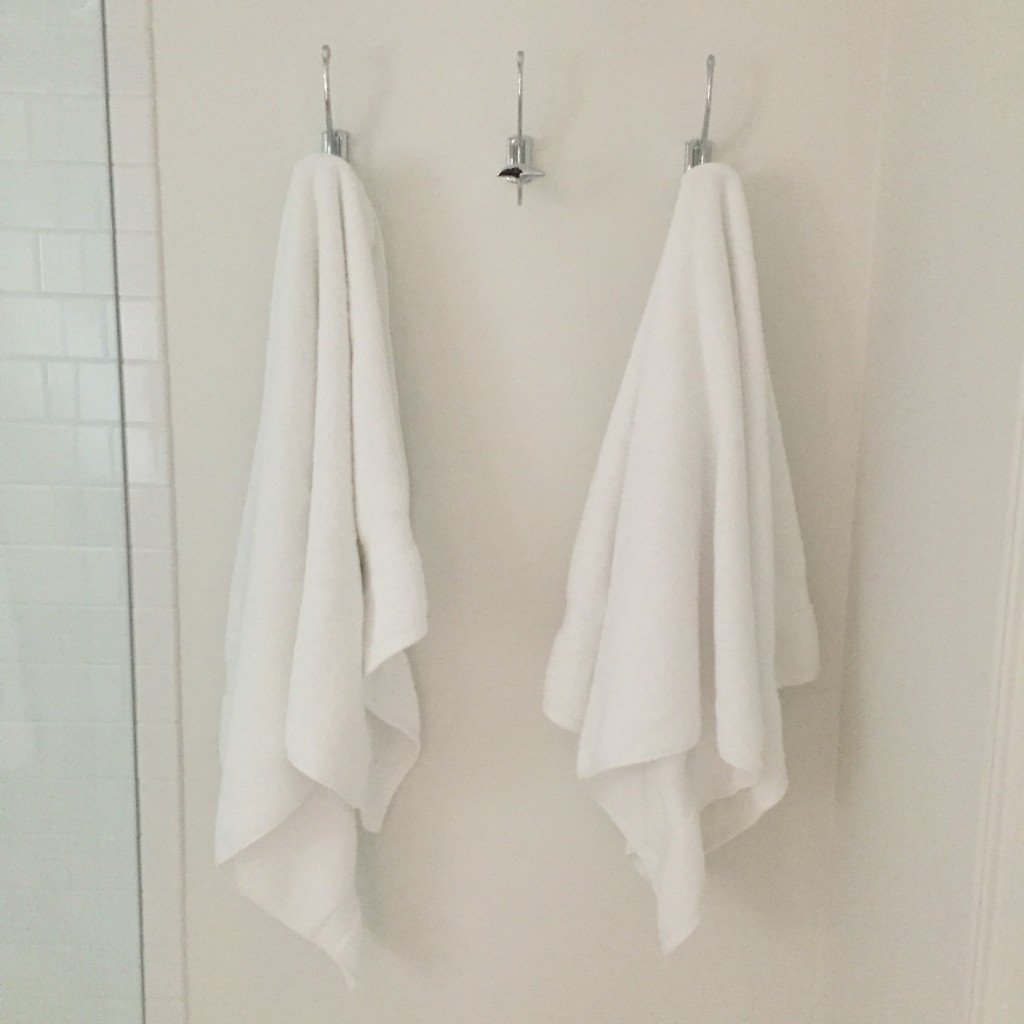 Keep towels off the floor with a simple hook installed behind the door or on a wall.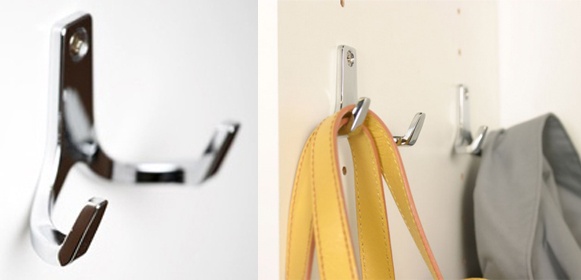 Add a couple hooks in your closet to hang a purse or belts.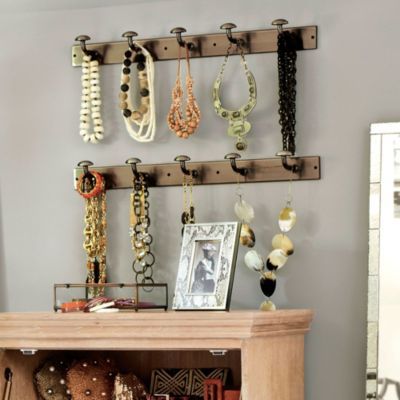 Hooks are a great solution for keeping your necklaces tangle free.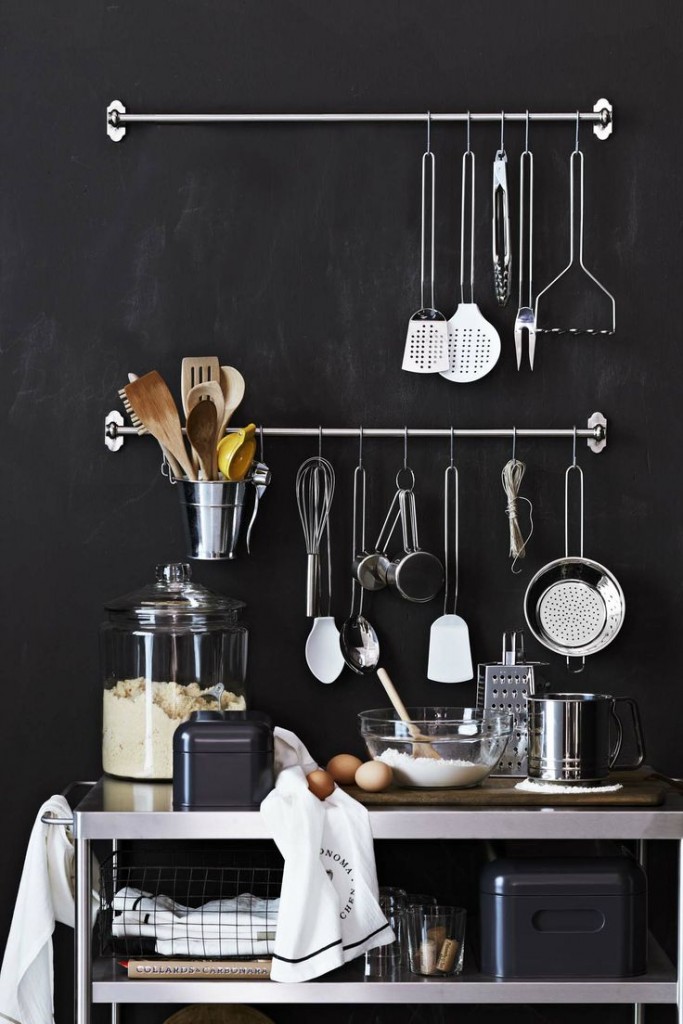 Hanging kitchen utensils on hooks makes them easily assessable when cooking.
Behind doors, in an entry or hung on a wall hooks allow you to make use of the space you have and stay organized. They also are the perfect solution in small spaces.