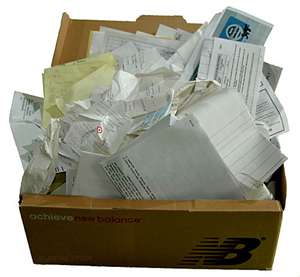 How many of you still have a shoe box stuffed with at least six months worth of receipts? You pray you will never have to go into the box to find a receipt and then your teenage daughter decides she hates the shirt you bought her three weeks ago and wants to return it. You try to talk her into keeping it just so you don't have to go searching through the dreaded shoebox of  receipts but she cannot be persuaded. You search in the overstuffed box to find that one receipt that always seems to be at the bottom of the box. When you finally find it you feel like you just won a the lottery.
With all the technology out there is no need to keep shoe boxes of paper receipts anymore. Neat Receipt mobile is one that I personally use and have found it be extremely user friendly. Scan receipts, business cards, and documents and the software identifies, extracts, and organizes key information.  Receipts become digital records with vendors and amounts, business cards become digital contacts, and documents become fully keyword searchable.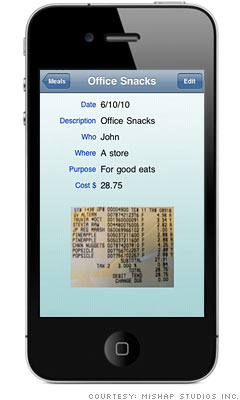 There are also many mobile apps available for your smart phone. One that has received great reviews is Shoeboxed.com.  Here is more information from their website on how it works.
Send Shoeboxed.com your documents in the mail, with your phone, via e-mail or right from your scanner or web browser. Receipts, business cards, bills will be carefully sorted and scanned into a secure online account. All of the organized data, including an IRS-accepted image of each document, is then human-verified, categorized, accessible from anywhere and ready for export into dozens of powerful tools.
I know we all get so overwhelmed by all the new technology available but this will not only make your life easier but your accountant will thank you at tax time!
Chris