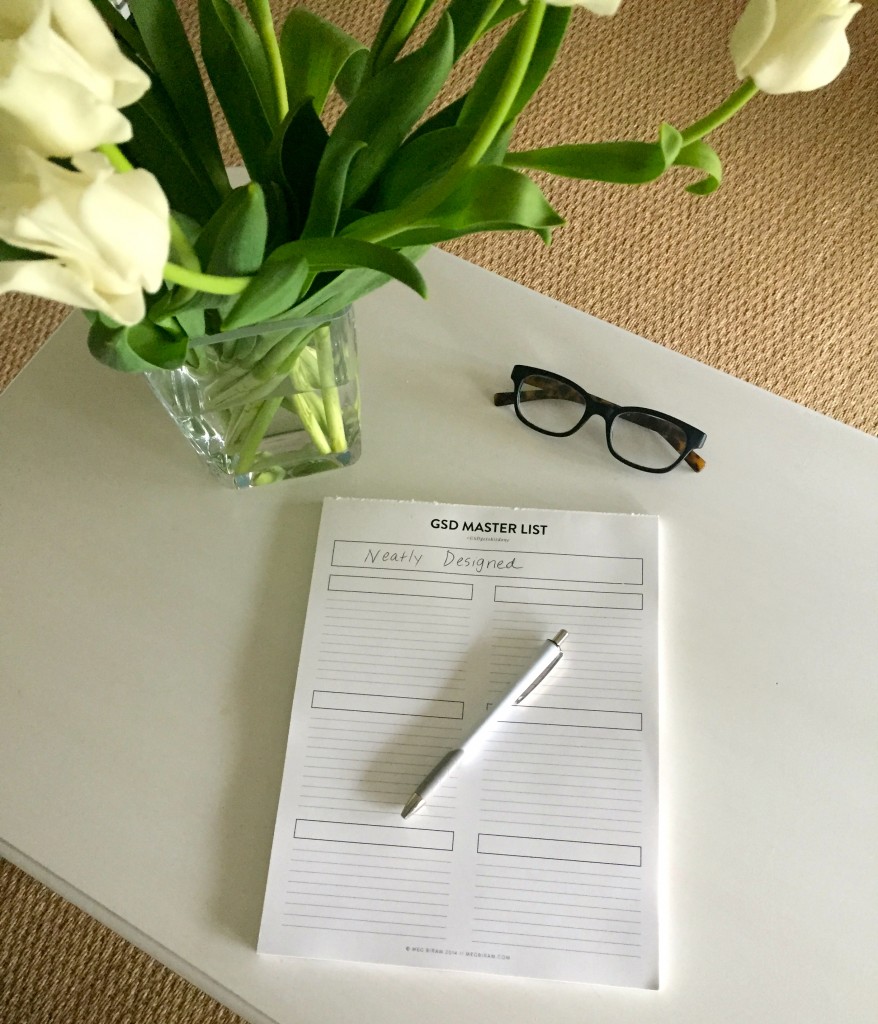 This week's get organized find is the GSD Master List Notepad designed by Meg Biram. I just received mine a few days ago and I couldn't wait to write about it.
As you may know from reading my blogs I love making lists everyday. I feel it keeps me organized in my work and in my mind.
These are the perfect notepads for daily or weekly lists. The six boxes enable me to keep six separate lists on one page. I can check each item off when completed and add to it daily.
It arrived within a couple days of ordering it and the part I enjoyed the most was the personal note inside from Meg.
Visit her website and you can see all her items to help get you organized and much more.
Happy Spring!