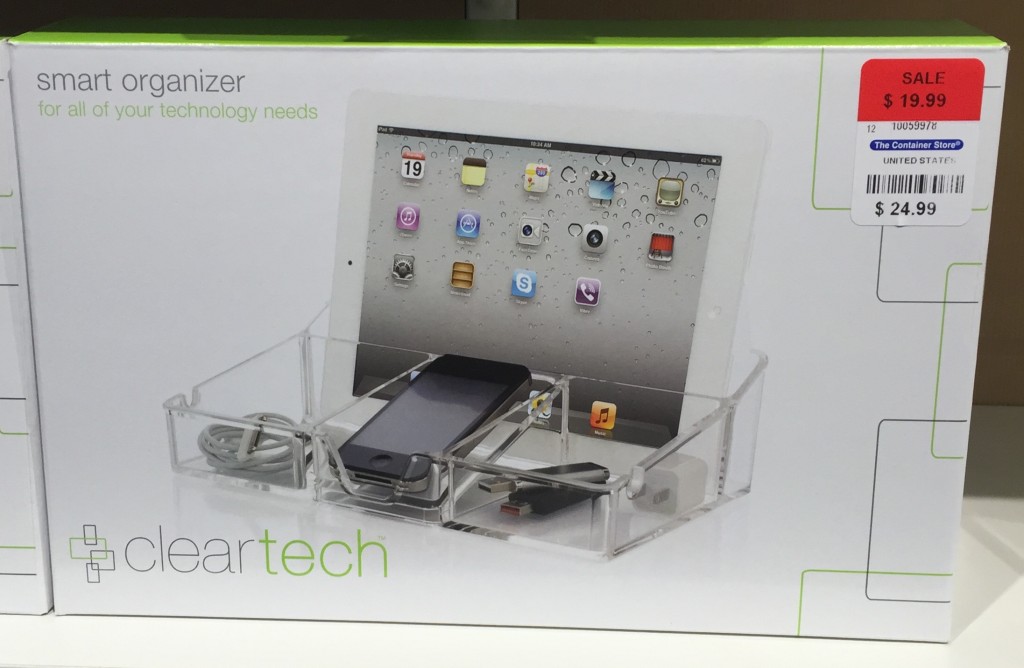 I have been in South Florida all week and unfortunately it has been unseasonably cold here. I can't complain because I didn't have to shovel snow to get out of my driveway but I was hoping for a temperatures over 50!
While I was shopping for a client this week at one of my favorite places The Container Store I saw this week's find the Acrylic Smart Organizer.
I'm always looking for organizing products that not only look great but are functional and this is another one of those finds.
The Smart Organizer is the perfect charging station for all of your devices.
If you are looking to keep all your cords and devices in one place look no further and take a look at the price!
Image via Neatly Designed