This week's find is the I Think I Canvas Shoe Hanger from The Land of Nod.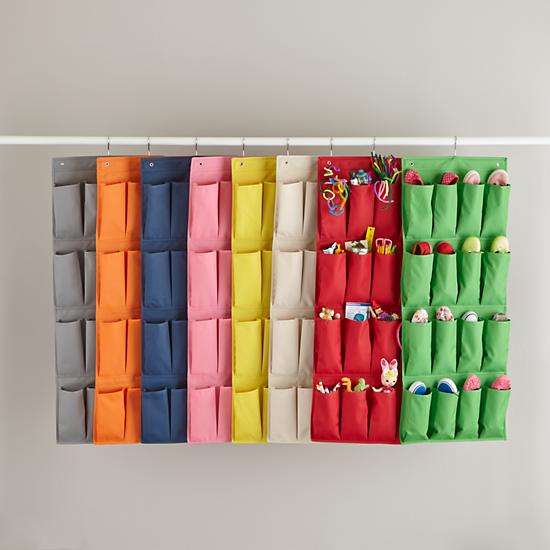 These come in so many different colors and work great for baby, toddler or teen.
I love an item that can be used in different ways. You can store shoes, toys, toiletries or just about anything that needs to be organized but will still give you a neat look.
Get the kids in the habit of being organized and it will make your life a lot easier.