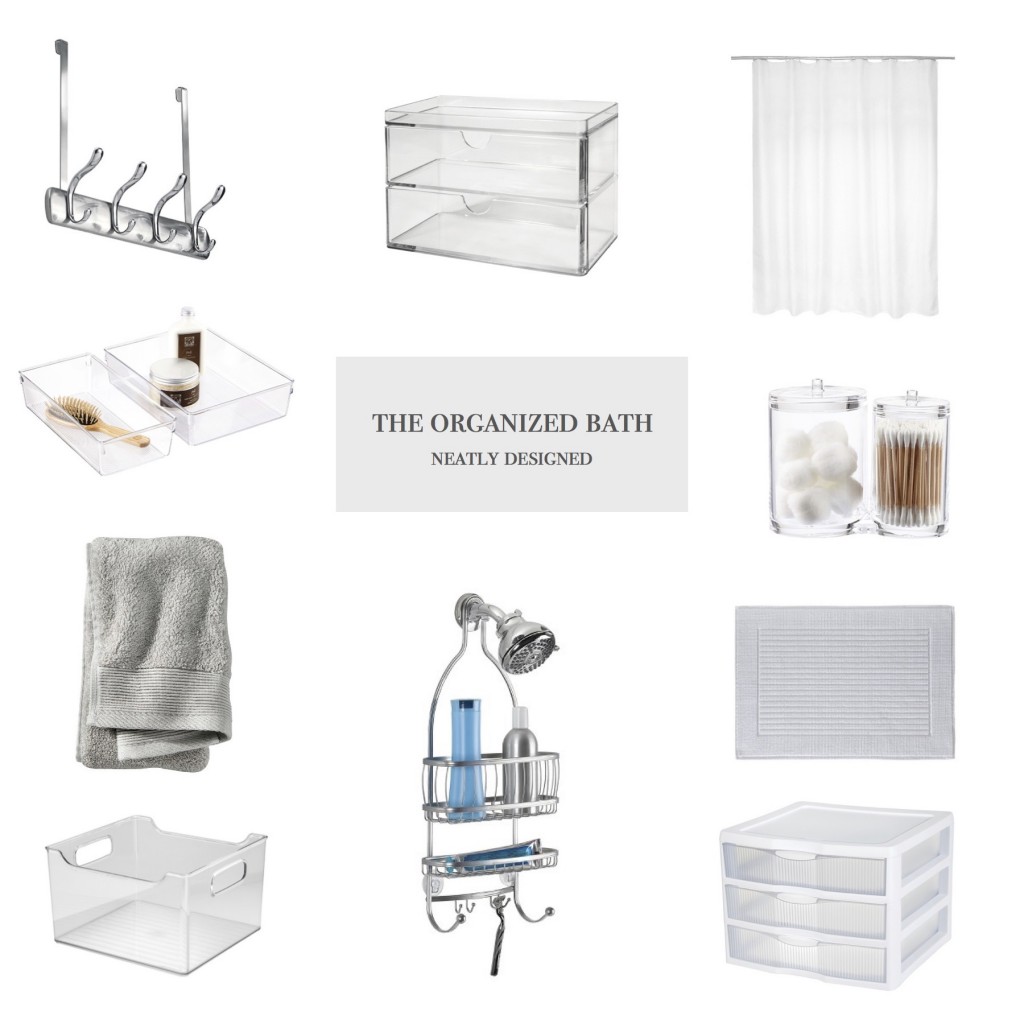 Over The Door Storage Rack | Medicine Cabinet Container | Shower Curtain | Linus Storage Bins | Acrylic Dual Canister Set | Nate Berkus Bath Towels | Bath Mat |Organizer Bin | Shower Caddy | 3 Drawer Organizer
I had a great time last week at River City Live sharing some of my simple tips to organize a bathroom.
These are just some of the items we used that are inexpensive and get the job done.
Host Eden Kendall has a teenage daughter who shares her bathroom with guests. Her goal was not just to clear the clutter but to implement an organized system so when guests arrive all of her items have a place out of sight.
Click the link below for a step by step video on how we transformed the bathroom.
January is National Organizing Month stay tuned for more videos on clearing the clutter and getting organized in 2016!