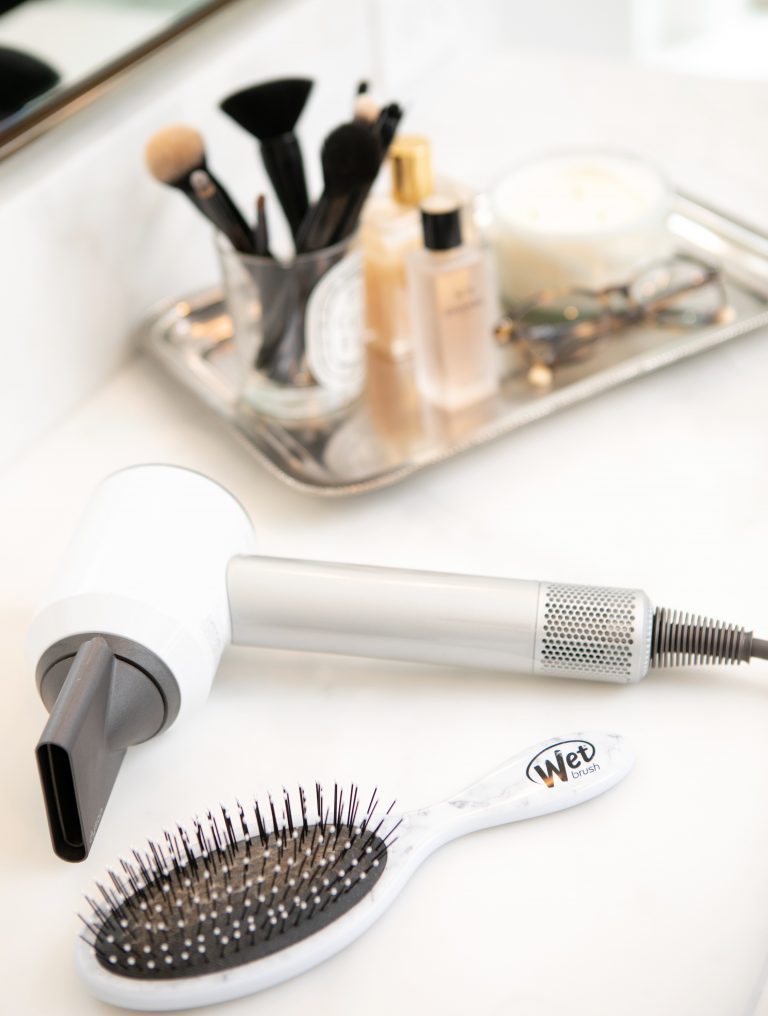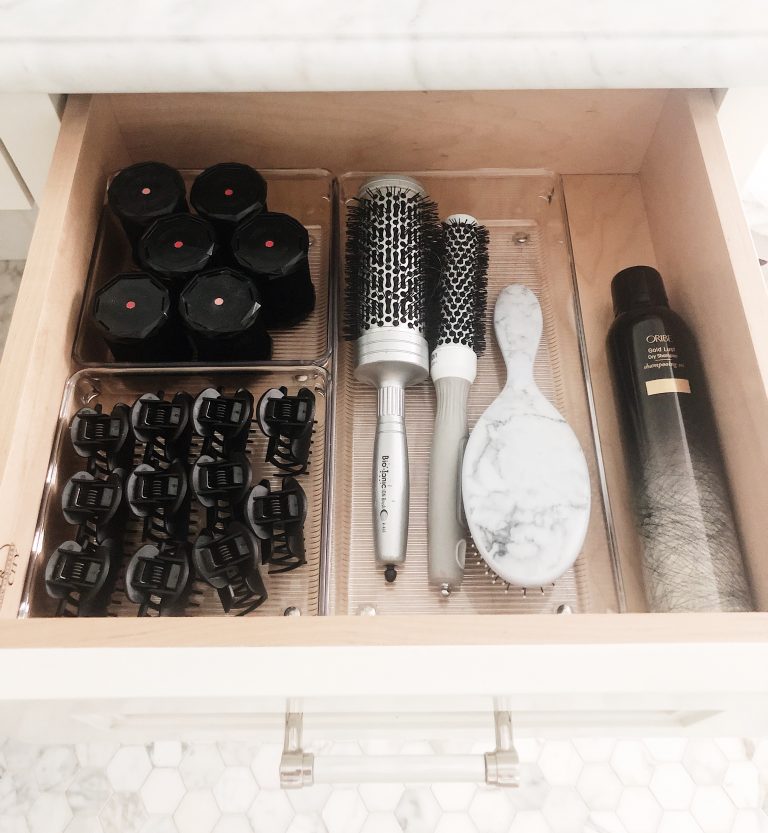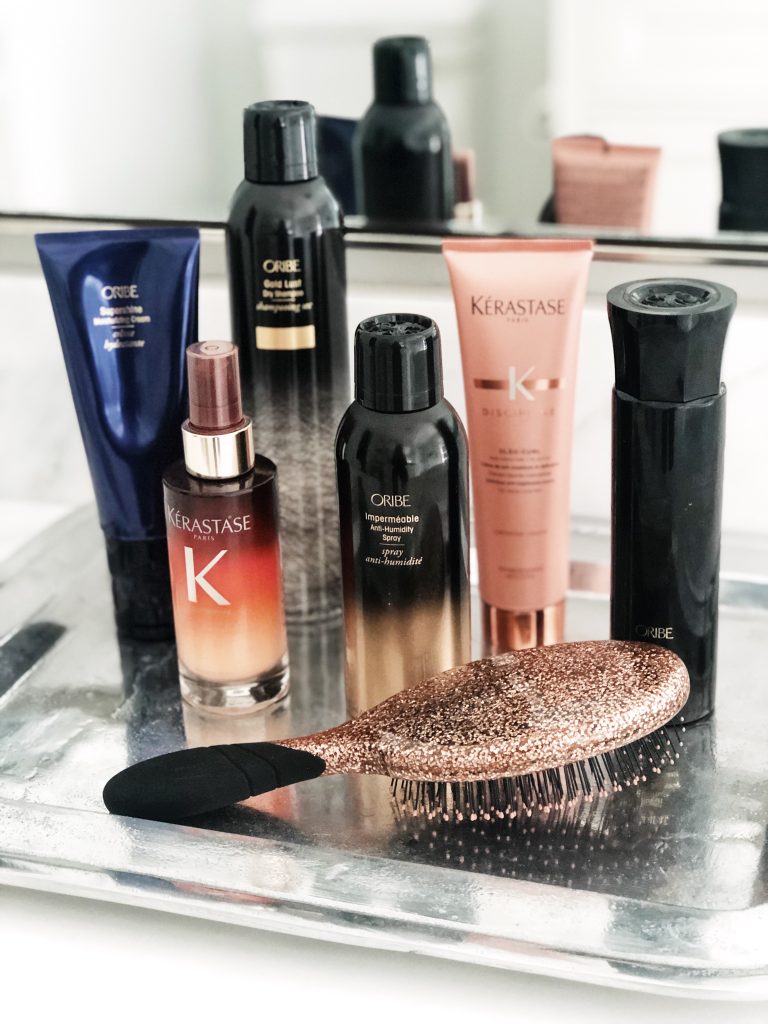 I get so many questions about my hair and the products I use so I thought I would take the opportunity to answer some of them in today's blog.  I want to start off by saying my hair is extremely thick, coarse and naturally wavy so to say it has been a struggle managing it my entire life would be an understatement. I feel very lucky that I don't have the normal hair issues that come with getting older. I know a lot of it has to do with genetics because my mother has great hair and she is 81. I wish I could say it is just one thing I do to keep my hair healthy but when you have hair like mine it's a combination.
Find The Right Stylist The first and most important tip is to find the right stylist for your type of hair. My stylist understands my texture and type of hair which is so important. I love so many short hairstyles but because my hair is thick I found that short hair is not an option for me. Whether your hair is thick or thin a good stylist will understand what hairstyles and products work best for you.
Deep Condition I color and highlight my hair so deep conditioning it once a week is key to soft shiny hair. I prefer to leave the conditioner in overnight and style the next day. It keeps my hair soft, shiny and manageable.
Wash Less Frequently I only wash my hair only once a week and I can hear the gasps as I write. I know this sounds impossible for some but I have been doing this for almost three years and although it wasn't easy in the beginning it has definitely made my hair feel and look healthier. Shampooing too often strips your hair of its natural oil and makes it dry. I highly recommend a good dry shampoo when you start to wash less frequently. I have tried so many and this is my absolute favorite because it really works!
Hot Rollers The question I'm asked most is how do I achieve the fullness in my hair. It may be a throwback to the eighties but I use these hot rollers and have for years. I put them in my hair before I apply my makeup and take them out when I'm finished. It's just enough time to give my hair the body I want and no dry ends.
Hair Care Products There are so many hair care products to choose from and I have tried so many through the years and I have found that my holy grail products are from Oribe and Kerastase. All my favorite products are listed below.
Vitamins Another important part of keeping my hair thick and healthy are vitamins. As you get older your hair loses some of its volume and luster. The supplement I use for hair, skin, and nails is Biosil and I have definitely noticed a difference. This is not a paid endorsement it's just something I found that works for me.
Everybody's hair is different and that is why it's so important to find what works best for you. It has been a lot of trial and error over the years but I have finally found my secret to healthy hair!
Check out my YouTube channel for a detailed video on how I style my hair and tons of organizing videos. I love answering your questions so keep them coming!

SaveSave
SaveSave
SaveSave
SaveSave
SaveSave