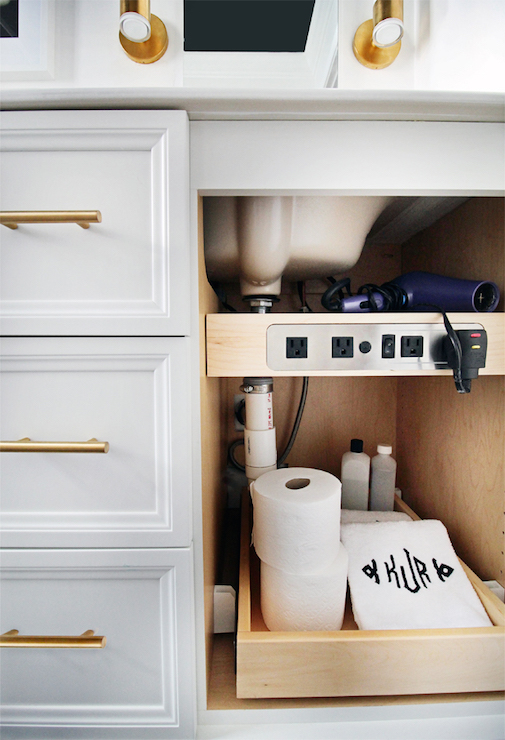 One way to make the most use of the space on your shelves and in your cabinets is to be able to see everything. When you can see what you have it prevents over buying and clutter.
Here is a simple solution to  this problem. Install pull out drawers inside your cabinets and shelves. These drawers will keep bathrooms, kitchens, pantries and closets organized.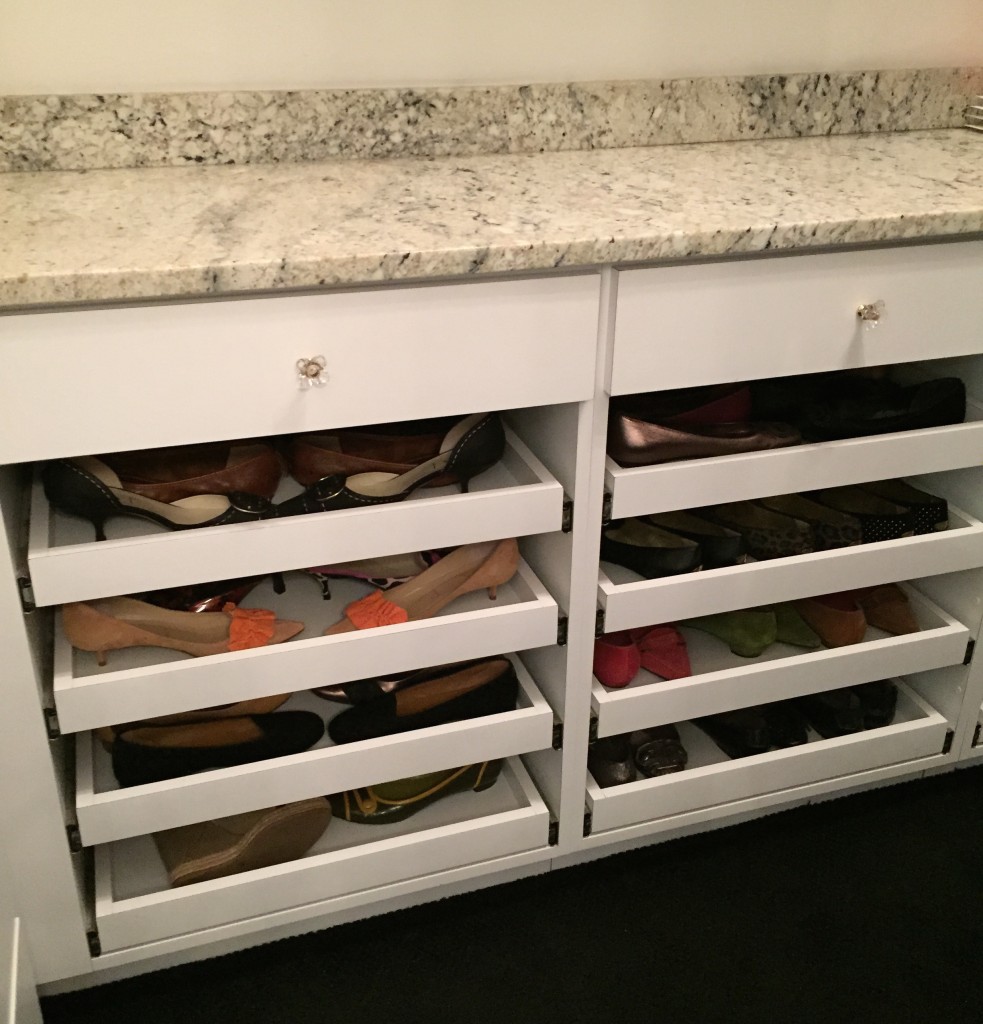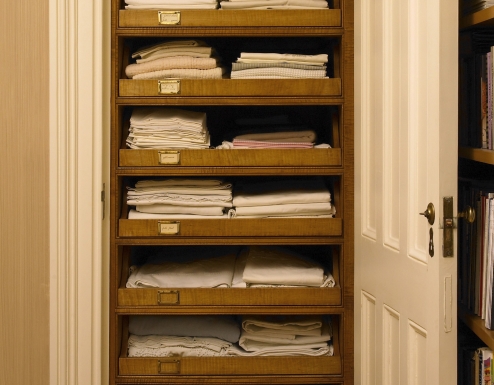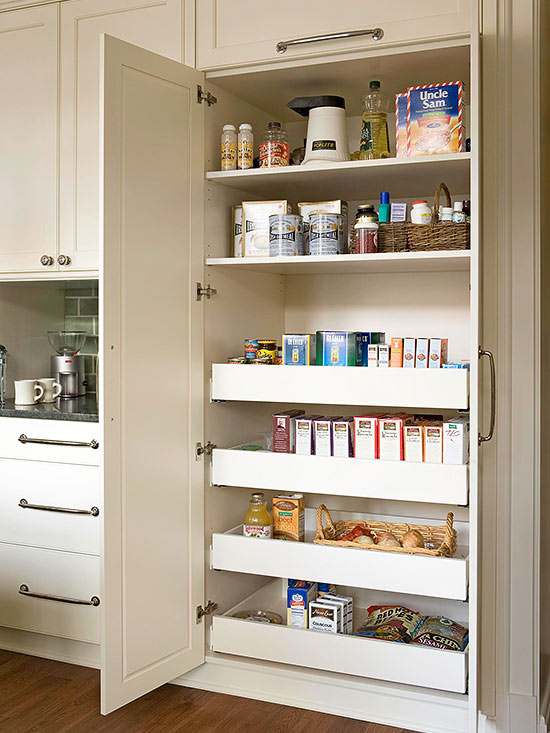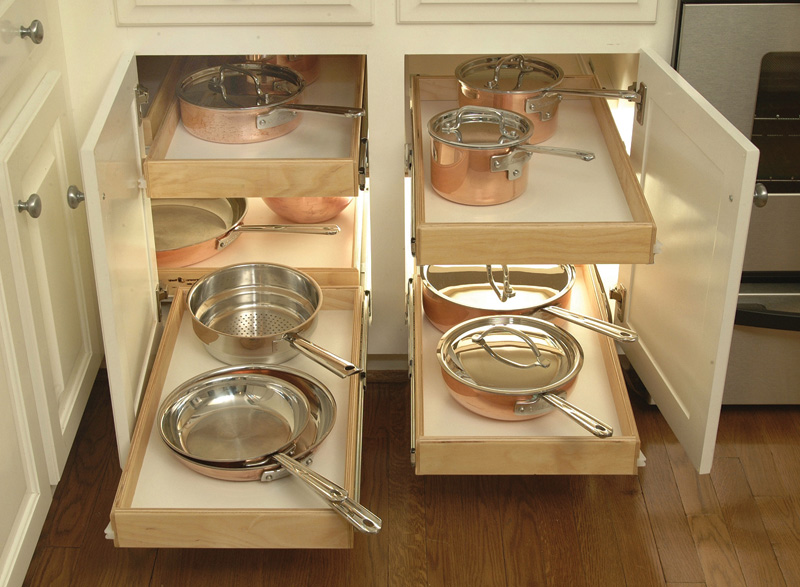 You can purchase them at any home improvement store and install them yourself or there are companies like Shelf Genie that will come and install them for you.
A simple change can make a big difference on getting organized and staying organized.
Image credit: Decor Pad / Neatly Designed / Kathryn Scott Design / BHG / Shelf Genie