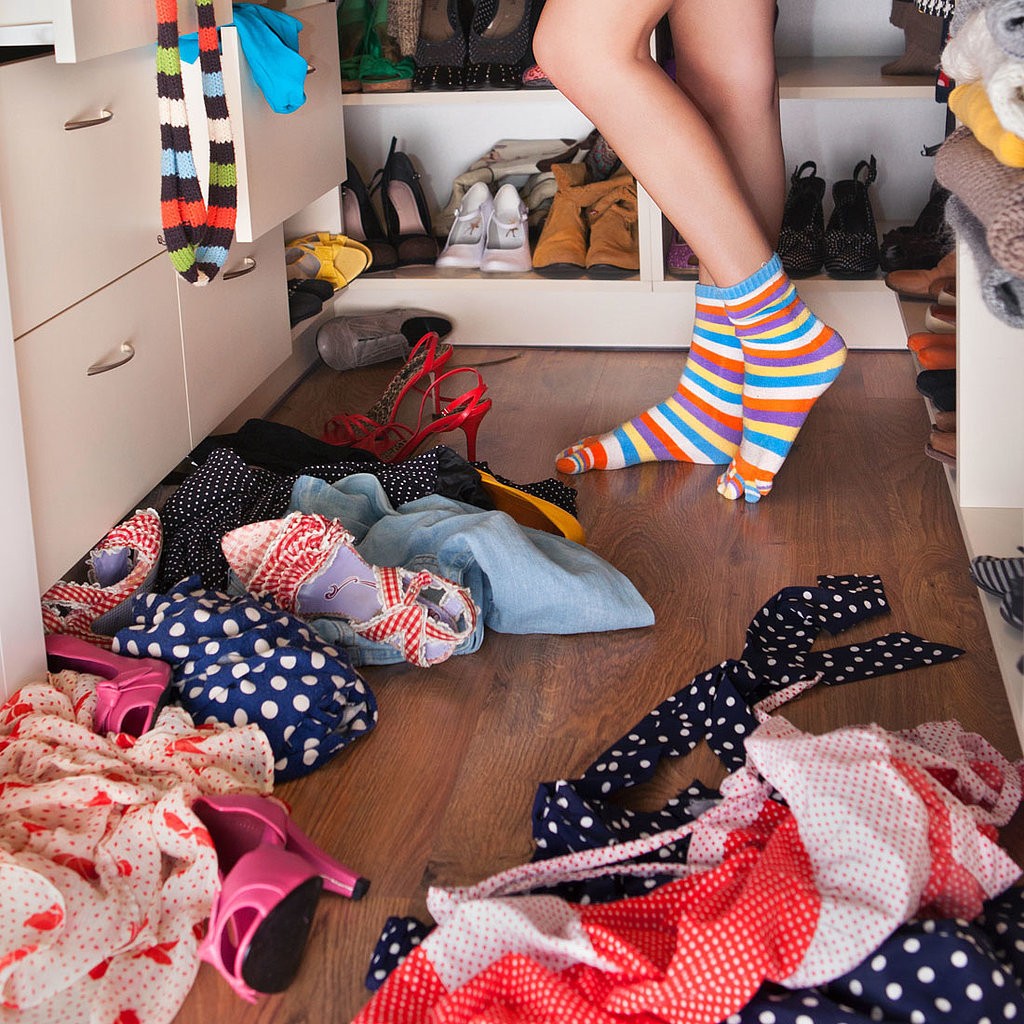 This weeks tip for keeping your closet organized and home organized is…
IF YOU TAKE IT OFF OR TAKE IT OUT PUT IT BACK WHERE IT BELONGS.
Get in the habit of putting things back where they belong.
When you consistently take things out and don't put them back stacks and piles begin to form whether it's clothing or paper.
If you can keep yourself from getting overwhelmed you can prevent clutter.
Image via Pop Sugar