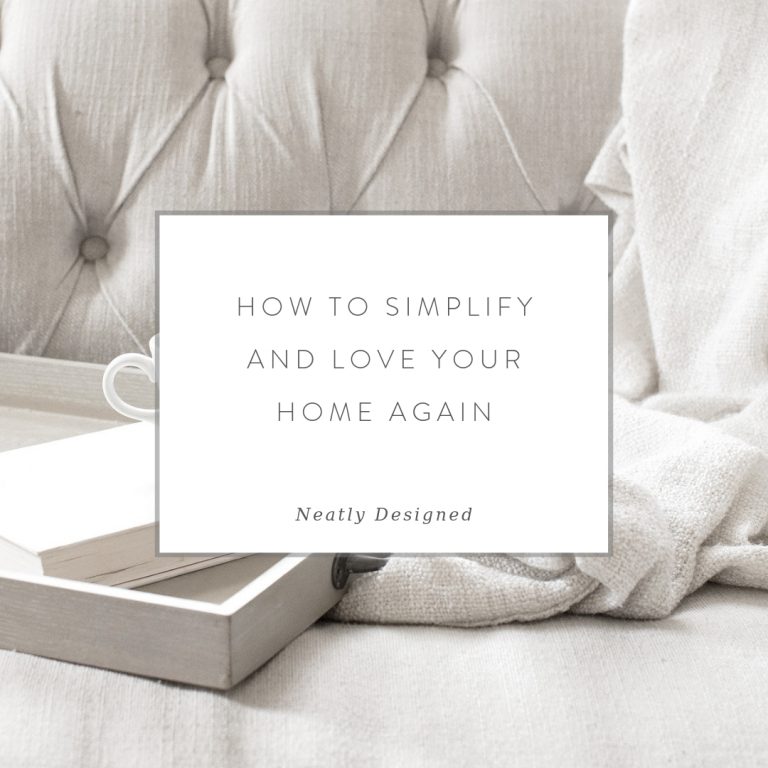 Many clients use my services not only to clear the clutter but to inspire them to fall in love with their home again. You may ask is that possible and the answer is YES! My goal is not only to purge and organize but to help make the necessary changes to create a new simplified and peaceful space. A refresh can make a big difference without spending a lot of money. Begin your transformation with these simple tips and life-changing results!
1. Make purging and simplifying your surroundings a priority. If you want a great end result a major purge will get you there.  Let go of items you no longer use, need, love or have room to store. Schedule a weekly donation pick up or drop off until your goal is accomplished. Excuses do not create change, it takes time and commitment.
2. Use the vertical space in your home to add storage in a closet, under a sink or on a shelf. Vertical space is often overlooked but can really add the extra storage you may need.
3. Use drawer organizers to help you stay organized and to ensure everything has a home. Purge, sort like items, measure the drawer and purchase an insert to fit the space.
4. Purge artificial plants that have become dust catchers and invest in real plants or treat yourself to fresh flowers. Speaking of dust catchers how many is too many candles? Candles can look and smell beautiful but too many can make a house feel cluttered.
5. Consider the garage part of your home and keep it purged and free of clutter. Remember a garage is not a storage unit it is an extension of your home.
6. A fresh coat of paint can make an area look brand new. Keep colors simple, soothing and cohesive. If you live in a small space it helps to choose one color throughout the home so it appears larger. Splashes of color can be in accessories or art but keep the rest simple.
7. Tackle sentimental clutter and free up storage for items you use, need and love. It can be a difficult task but the amount of space you will gain can make a big difference. If you feel overwhelmed in this area hire a professional it will be worth it!
8. Bookshelves with too much stuff can make an entire room feel cluttered. Simplify with a couple of photos, items you love, favorite books and let the rest go.
9. Replace broken items and make a list of what needs to be repaired. If you are not handy hire a service like Home Advisor or Tackl to complete the job.
10. Rework your space by moving items around and work with what you can't change. Learning to love your home is about accepting what can and cannot change. Trust me I have learned that through multiple renovations.
12. Another simple change that can make a big difference is updating outdated light fixtures and hardware. Small improvements can really change the way you feel about your home. 
13. Hire a junk removal company to remove larger items that are taking up space but are never used. Ex: old furniture, broken TV's, never used exercise equipment, tools and old appliances that don't work. This will give you immediate results and will quickly start your journey to simplifying your space.
I say this all the time but it is never about having enough space it's about too much stuff. Simplifying and organizing your home alleviates everyday frustrations, saves you time, money and makes your home a peaceful, calm, relaxing place you want to come home to at the end of the day.