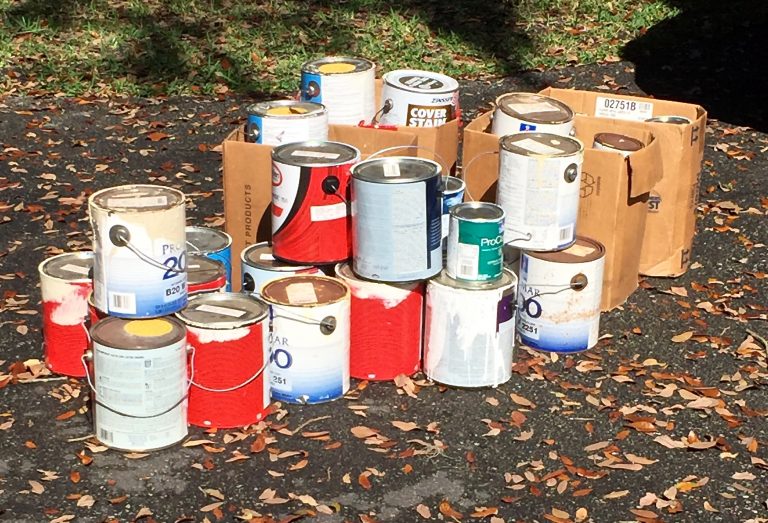 This week is devoted to clearing the garage clutter. One problem I run across often in my job is old paint cans and the amount of valuable space they take up in the garage.
The main reasons people keep old paint is they don't know how or where to dispose of it or they want to remember what paint color they used for touch ups.
Here are a few tips to clear the paint can clutter.
1. For environmental reasons you cannot dispose of paint in the garbage unless you do this. Find your designated paint drop off location here. 
2. Keep a copy of all your paint colors either by taking a picture of the label with you phone or have the paint store print a copy  for future reference.
3. Purchase the sample size if needed for touch up. Hot and cold temperatures can ruin paint. Lowe's has information on how to store your paint here.
The question you need to ask yourself "how much valuable space are paint cans taking up in your garage?" If the answer is too much get rid of them!