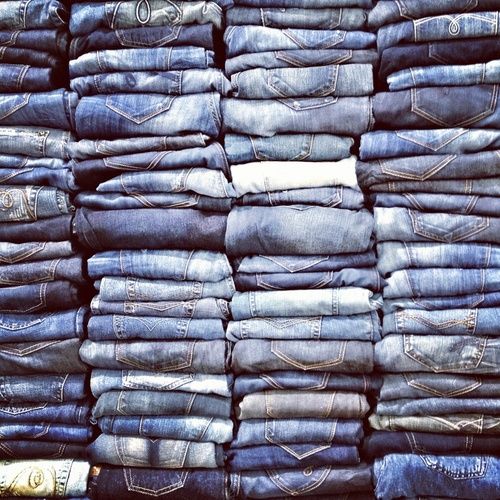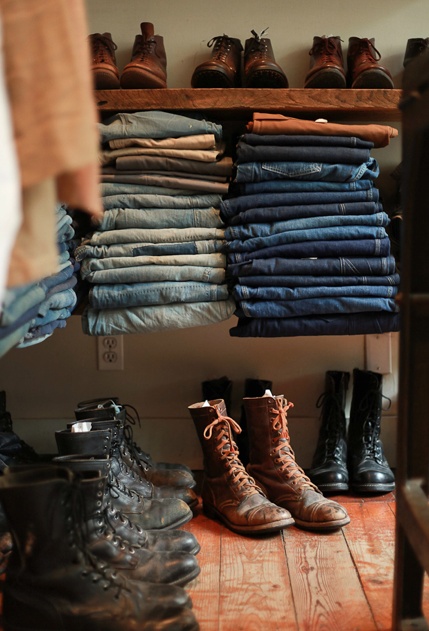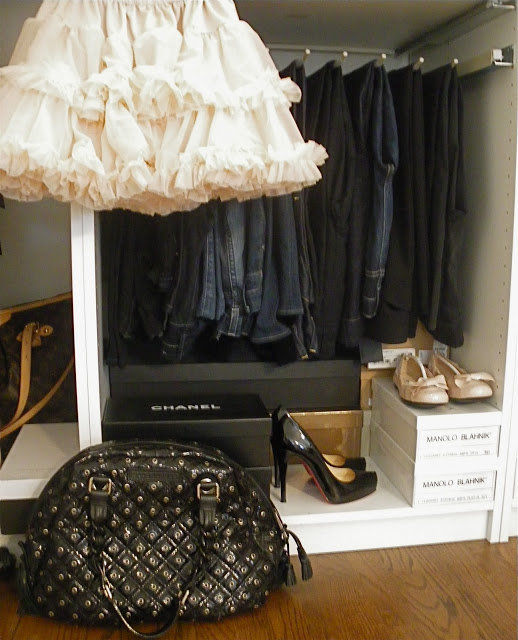 You would be surprised how many people have a "system" when it comes to their jeans. People like to stack them, hang them by the top of the jean, by the bottoms, by the belt loops and the most common way is to fold over a hanger.
One way to keep your jeans organized is to keep similar jeans together. Each style, bootcut, straight leg, wide leg should all be grouped together so you can find what you are looking for easily.
No system is right or wrong. Depending on the space you have in your closet and the number of jeans you have the rule of thumb is generally what works best for you.
The most important thing to remember when you take them off hang them up!