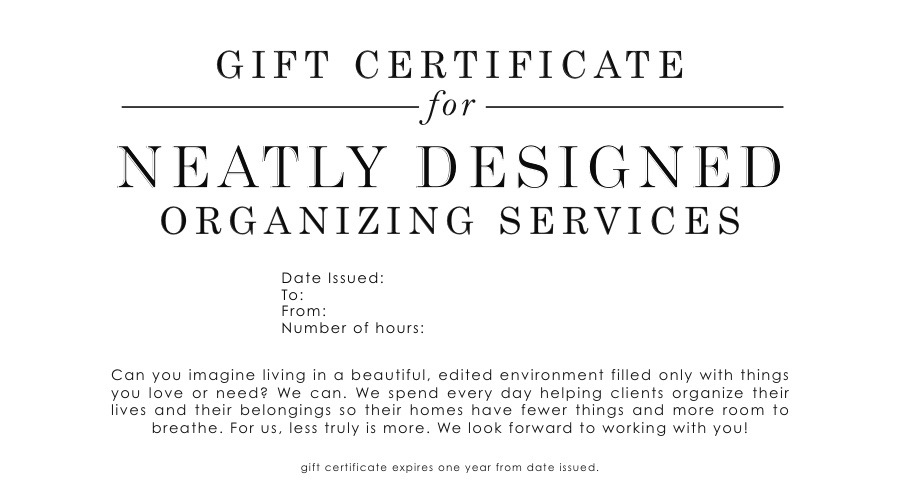 This Mother's Day give your Mom a gift that she will love…the gift of organization.
Does she need help getting her closet organized? Kitchen overflowing with unused gadgets and overfilled drawers? Does her house just need some overall purging? Is she moving soon and needs help clearing the clutter and packing?
Neatly Designed is available for all of your organizing needs. Contact us if you would like to order a Neatly Designed gift certificate for Mother's Day.