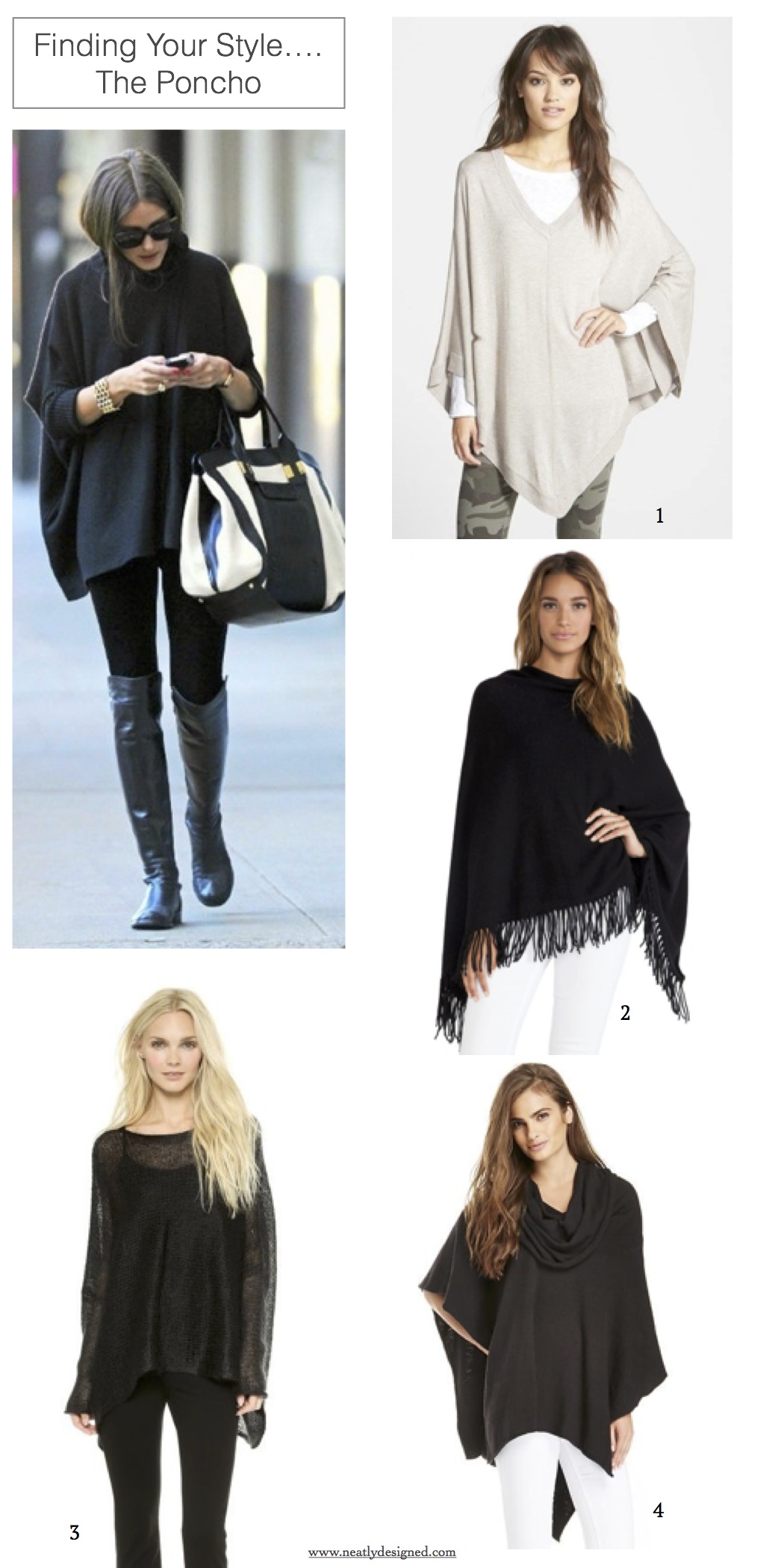 Fall is officially here and although I live in Florida and it still in the 80's the poncho is my favorite Fall staple. You can wear it with a tank top, long sleeve shirt or a turtle neck depending on where you live. There are so many different styles and fabrics to choose from than there were in the 70's. Pair your Poncho with a pair of wide leg jeans or leggings for a casual daytime look.
In the above photo Olivia Palermo shows you how to wear the poncho to perfection including accessories. She has a website full of fashion and lifestyle tips and trends you may want to check out.
If you haven't already added one to your wardrobe you might want to think about now. With the holidays coming up they are the perfect piece for travel.
1. Splendid V-Neck Poncho 2. 360 Polina Sweater 3. Donna Karen New York 4. Daily Look Cowl Neck Knit Poncho