I love it when I find a product that is not only functional but also is no assembly required. The Oragami Folding Organizational Rack has both of those functions and free shipping.
Use in your garage, laundry room, basement, utility closet or storage shed
Folds flat when not in use
Two lockable, removable caster wheels
It is available in white, pewter and black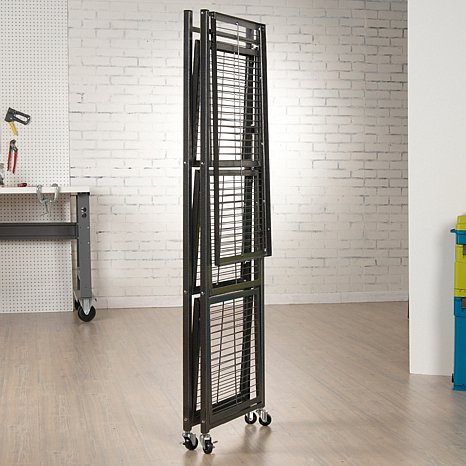 It arrives in a box already assembled.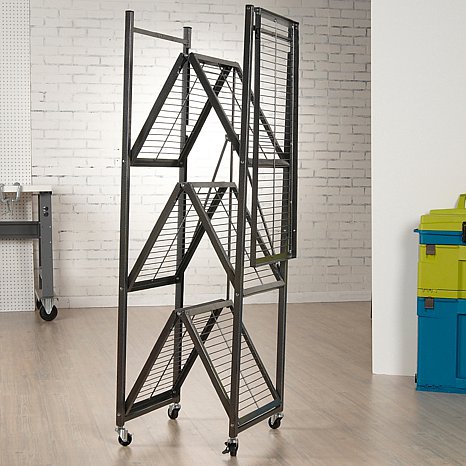 Unfold and lock the latch that is located on the back of the shelving.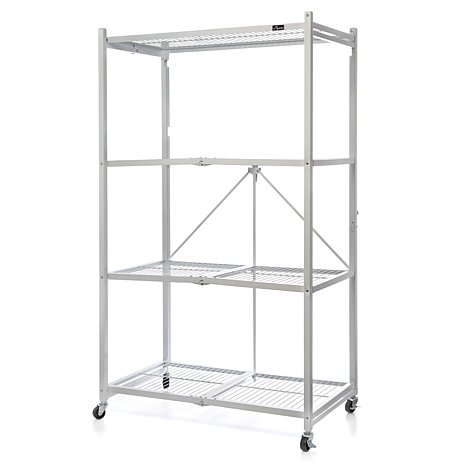 Something so simple can make staying organized a breeze.