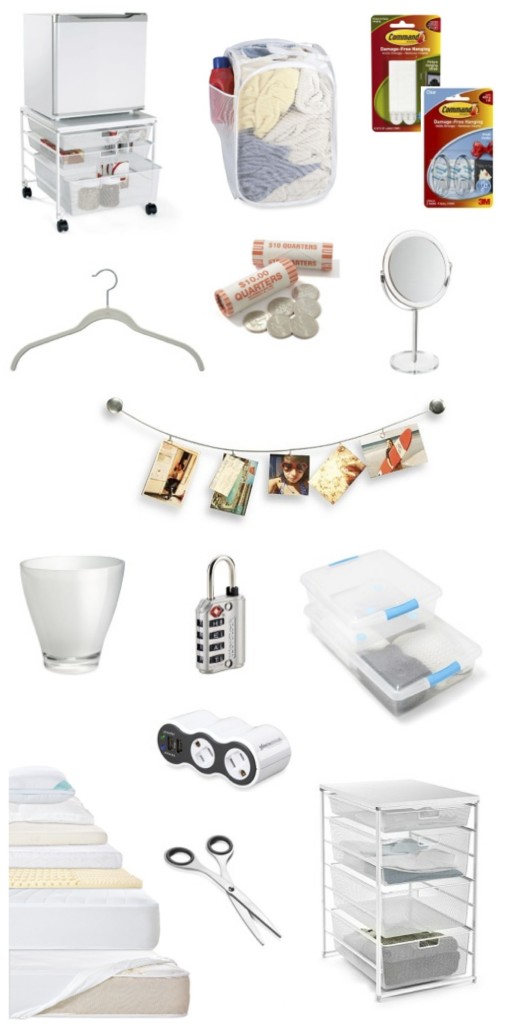 A couple of weeks ago I took my youngest daughter to college. The secret to getting your child ready for college during this very emotional time is making and keeping lists. I had her keep her own list and then I combined two college dorm lists from The Container Store and Bed Bath & Beyond and when each item was purchased we marked it off our list. I was lucky to have both stores right around the corner from her new school which made it very convenient for pick up.
Check store and school policies for shipping before your child arrives. Some stores will ship to their local store for pick up and some will ship to the dorm where they are stored until your child arrives.
One thing I have learned from having college age children is do not to wait until the last minute or you will find empty shelves in most stores around college campuses. Who knew a shower curtain rod could start a bidding war when it is the last one on the shelf? I found that out the hard way.
Start early so you are not stressed and you are able to enjoy those last few days with your child.
Refrigerator//Laundry Bag//Command Products//Slim Line Hangers//Quarters For Laundry//Lock//Make Up Mirror//Photoline Clip Frame//Garbage Can//Electrical Power Curve Surge Protector//Under Bed Storage//Mattress Toppers & Pads//Scissors//Mesh Closet Drawers