I am so excited to share with you my first video on "Clearing The Clutter". Laura Morey from Simple Solutions Diva has partnered with me in this step by step video series.
Our first project was to tackle Laura's media/craft cabinet. This cabinet as she described had become her "anxiety closet".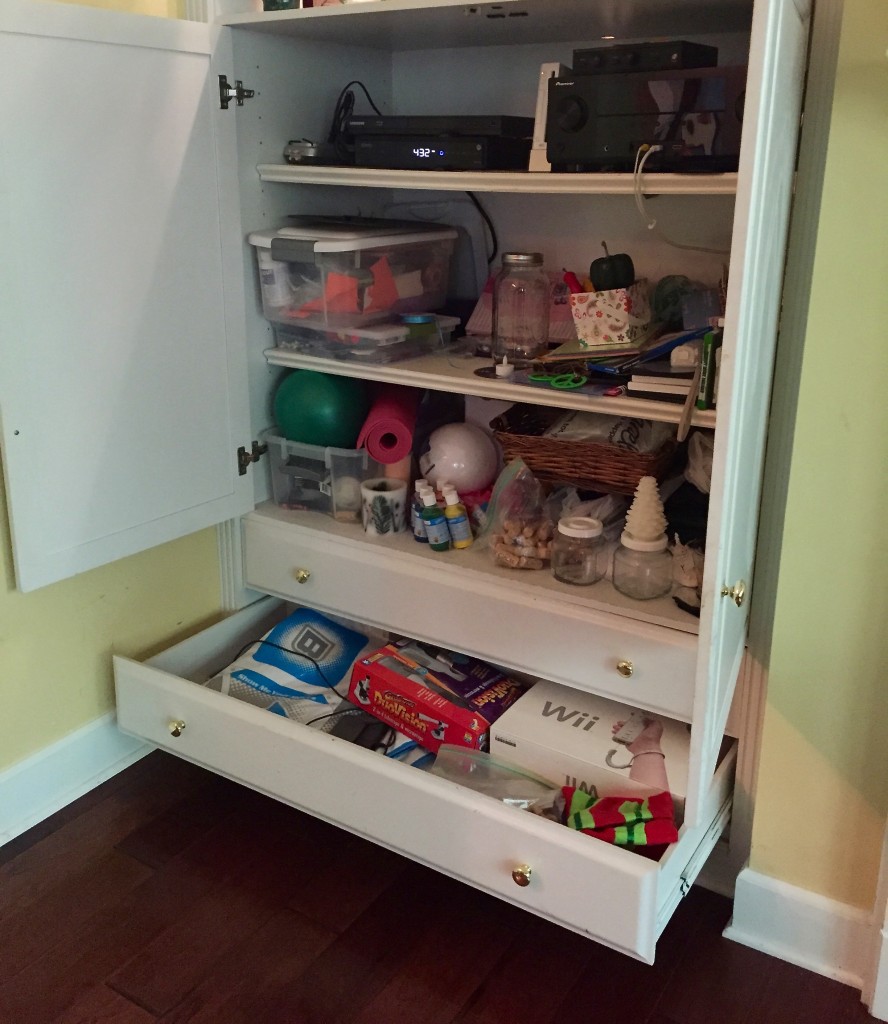 Although it may look like a small area I knew it would not be an easy task. Whenever you ask people to get rid of things it causes an anxiety they did not realize existed.
To start this project we talked about how she wanted to use the space when were done. A place to store arts & crafts, media supplies, workout equipment or all of the above. Defining the space is an essential part of the process.
The next step was to REMOVE EVERYTHING from the cabinet and I do mean EVERYTHING! It is the only way to make sure you keep and organize ONLY what you need and will use.
As you will see in this series Laura was ready to tackle this project but half way through she thought what have I gotten myself into? Which is a common response. Emotions were attached to everything including arts supplies.
The criteria for what goes are the things you no longer need, want or use.
Stay tuned for more in this series with Laura Morey and myself as we motivate and inspire you to Clear The Clutter in your home.