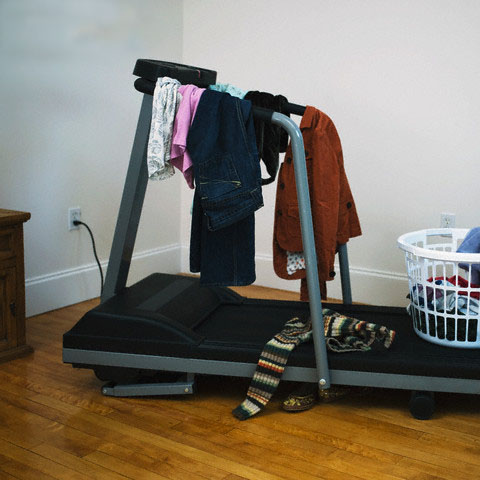 Many studies have conclusively found that being disorganized can lead to weight gain. How? See if any of the following sound familiar.
Your exercise equipment is no longer used for exercise.
You can't find your gym membership card.
Your tennis shoes are hidden under a pile of clothes.
Car keys missing again?
Are your kitchen cabinets overstuffed with never used items and outdated food?
Most people do not connect clutter and weight gain. It is hard to get motivated to get anything accomplished in the midst of chaos, so nothing gets done.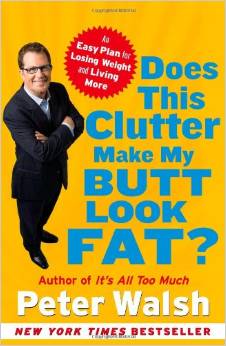 One of my favorite professional organizers Peter Walsh has written a book Does This Clutter Make my Butt Look Fat? In his book he discusses how the stuff in our homes becomes too much to deal with, but we keep shopping. Similarly, the increasing weight of our bodies becomes more than we are able to handle, but we keep indulging. They're not very different — clutter and fat. I see it. I want it. I'll have it. In our society, consumption is king.

Where do you begin? Start in the kitchen.
Remove all items that you no longer use and are taking up valuable space in your kitchen. Do you really need three ice cream scoops?

Clean out your pantry. Donate food that was bought and never used to a local food pantry and dispose of food that is expired.

CLEAR OFF YOUR COUNTERTOPS. Counter tops are for preparing food not for stacks of unopened mail.

Clean out your refrigerator.
Plan your meals and shop for them weekly. It prevents overbuying.
Start clearing the clutter in your home and you will notice how you begin to clear the clutter in your life.
*Excerpted from Does This Clutter Make My Butt Look Fat? By Peter Walsh.