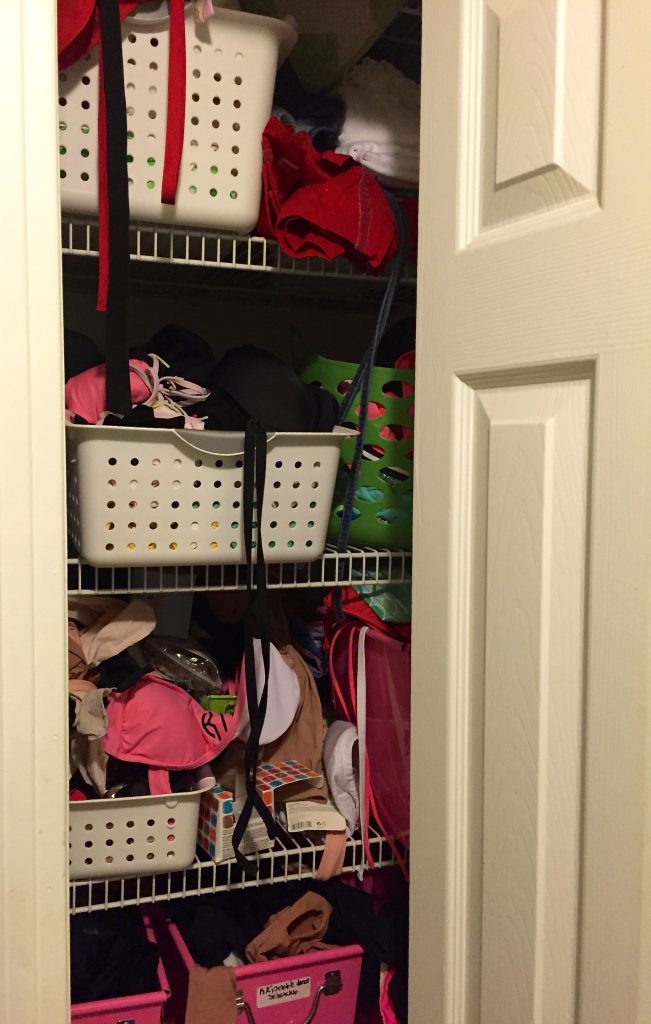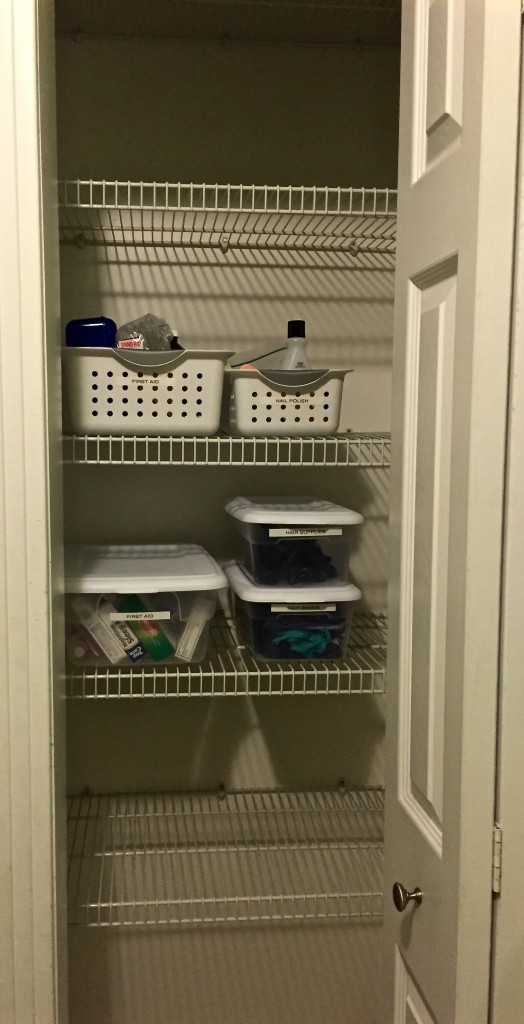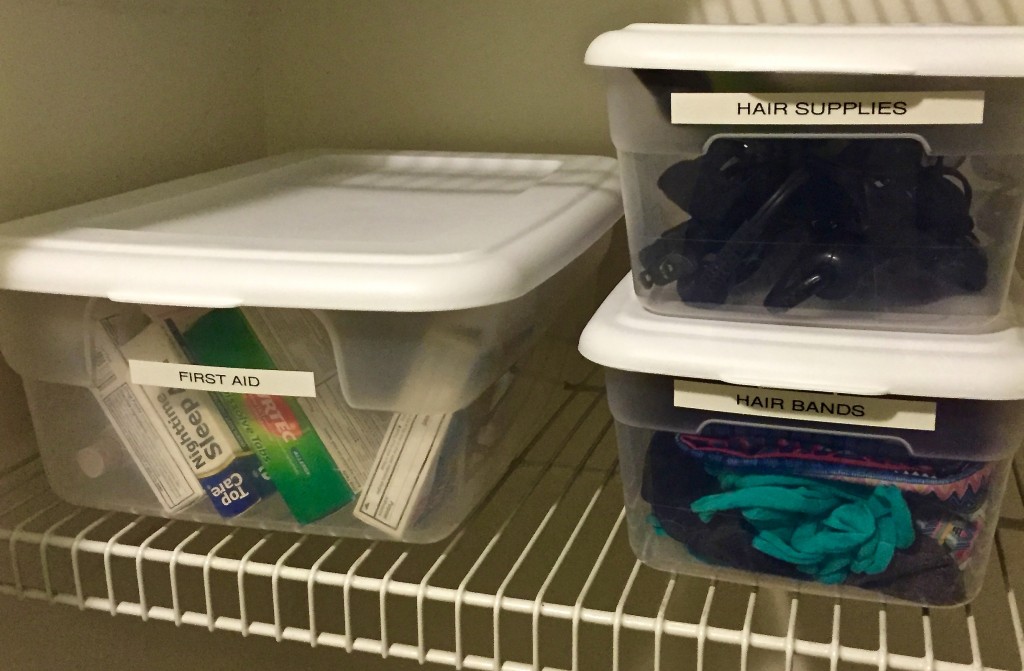 This week's before and after is a kids bathroom closet that was shared by four children.
The closet was jammed full of items that did not belong in a bathroom and with things that were no longer needed. This project is a great example of why it's important to purge then organize.
Once the clutter was cleared there was plenty of shelf space for new towels, organized labeled containers and all other bathroom essentials.
Clear labeled containers are an easy way to teach children organization at a young age. They can see and read what is in the container take out what they need and put it back where it belongs.
This closet had become a source of frustration for Mom and the kids.
It's not always a matter of enough space, it's about having too much stuff!