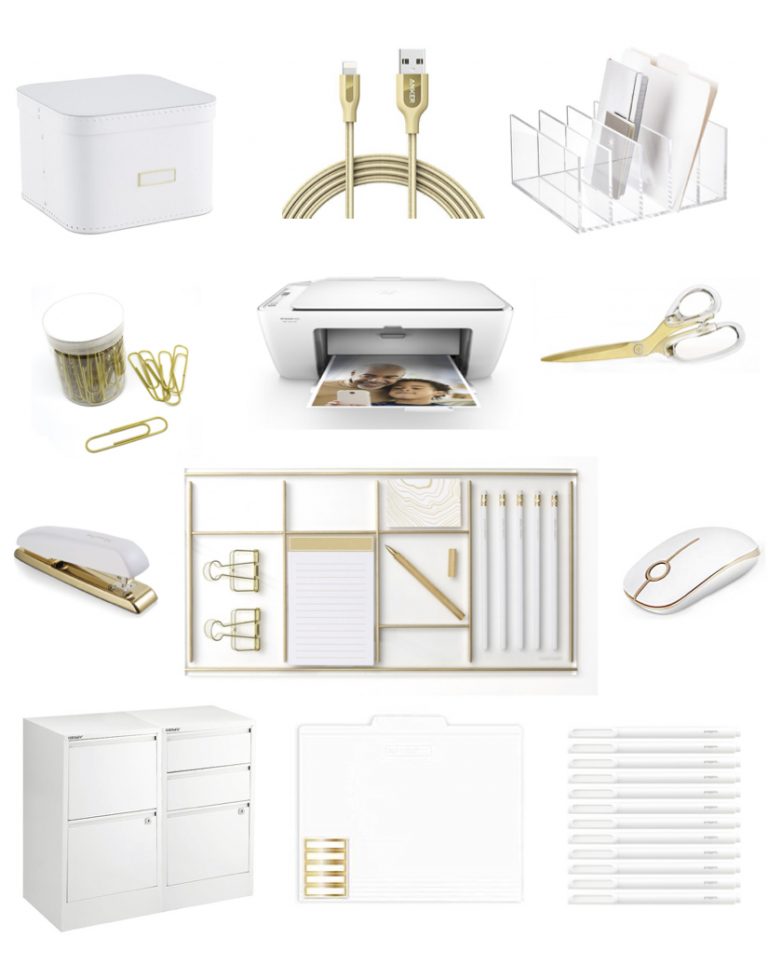 Oskar Storage Box | Charging Cable | Collator | Gold Paper Clips | White Printer | Scissors | Stapler | Desk Tray | Mouse | File Cabinets | File Folders | Pens
Are you looking to spruce up an existing office or design a new one? Start with a color scheme that is calming and relaxing and has your sense of style. One of my personal favorite color combinations right now is white and gold.
It's simple, clean and a bit modern when you add a touch of gold.
Here are some simple tips to get you started. Don't forget to click on the links above for some of my favorite office essentials.
Purge anything that does not belong in an office.
Paint to give it a brand new look.
Plan before you buy.
Please keep it simple.
Make your workspace a stress free environment and see how much more productive you become at home and at work.