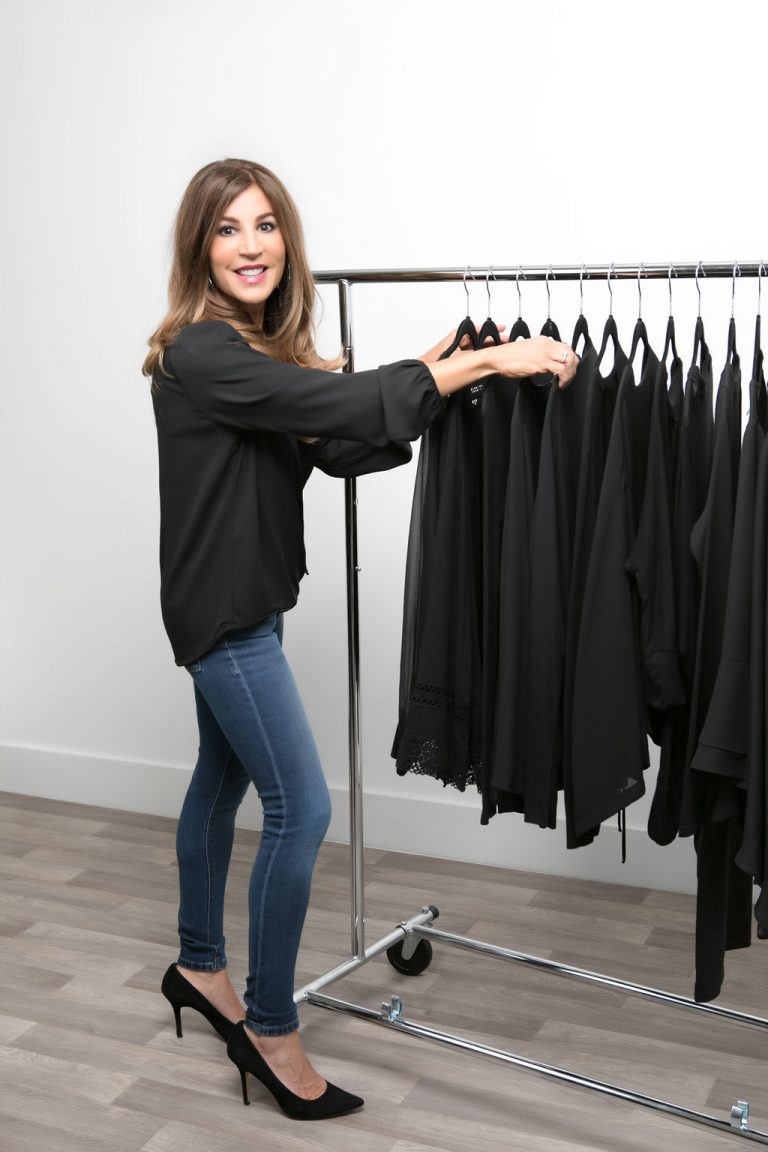 Does how you feel about yourself keep you from clearing the clutter in your closet? As an organizer, I see many closets with clothing that has not been worn in years, undergarments that don't fit properly, and clothes that are either too small or too big. How you see yourself has a lot to do with why you may be paralyzed to make any changes in your closet. These simple tips will get you motivated to begin transforming you and your closet.
CLOTHING BRANDS FIT DIFFERENTLY
 The size you wear in one brand can be totally different in another brand. Understanding this is huge because so many women think that if they are a size 10 in one brand they should be a 10 in all brands and there is nothing further from the truth. So be kind to yourself and don't just buy one size across the board because you will end up with clothes that don't fit and are never worn.
INVEST IN NEW UNDERGARMENTS
I can't say this enough get fitted properly for new undergarments. It can really change the way your clothes fit and how you feel about yourself. Purge undergarments that are not flattering or have seen better days. Regardless if you are the only one to see your undergarments it will make you feel better about how you look and feel in clothes.
LET GO OF "USED TO" CLOTHES
Don't keep clothes that make you feel bad about yourself when you see them. I call those "used to" clothes because that is how clients describe them to me. Looking into your closet and seeing items that "used to" fit only reinforces negative thoughts and low self-esteem. Your wardrobe should be about who you are today not yesterday!
REMOVE EVERYTHING TO SEE CHANGE
If you want to see real change when you are cleaning out your closet remove everything. It really is the only way to see what you own and what you want to keep. I like to use a garment rack to make the process a bit easier because it allows you to see what you own. Three simple rules to follow when deciding what to keep I like this and will wear it, doesn't fit and I don't like it, maybe but I need to try it on. It's that easy don't overthink it.
KEEP A LIST
Make a list of items you need to replace as you let go of the old. It is the easiest way to keep track of what you need without overbuying. 
STICK TO NEUTRALS 
If you want a closet that is easy to work on a daily basis it helps to stick to neutrals. Black, white, cream and splashes of color in your accessories and shoes will make planning what you are wearing so simple. 
STRIPES, FLORALS AND POLKA DOTS
Now, let's discuss patterns. They are great for some people but for others, it may be the reason you have items in your closet that are never worn. Stripes, florals and polka dots can be fun to wear but do you feel good when you wear them? If the answer is no, let them go. Simplicity is not boring just easy.
ENLIST HELP
If you feel like you cannot tackle your closet without help you are not alone. A professional organizer can help you make decisions you are unable to make. They will give honest opinions by asking questions and motivate you to keep moving forward to attain your goal.
YOU ARE NOT TOO OLD
Age seems to always play a role when purging clothes in a closet. Although you may not wear mini skirts any more wear what makes you feel comfortable and confident. Buying "you should" clothes, also known as clothes people think you should wear for your age, can make you feel bad about yourself and take up valuable space in your closet.
SAY GOODBYE TO THE PAST
Even in clothing, it can be hard to leave the past behind. Holding onto clothes that no longer reflect who you are and the stage of life you are in is keeping you and your closet living in the past. Embrace the body you have today and build your wardrobe with the items you love!
Cleaning out your closet can be a challenge when you begin the process. There may be some unexpected emotions that arise but once you purge the old you can move forward and enjoy the new you and who you are today. Try it, the results can be life-changing!
Photo: Julie Ryan Photography