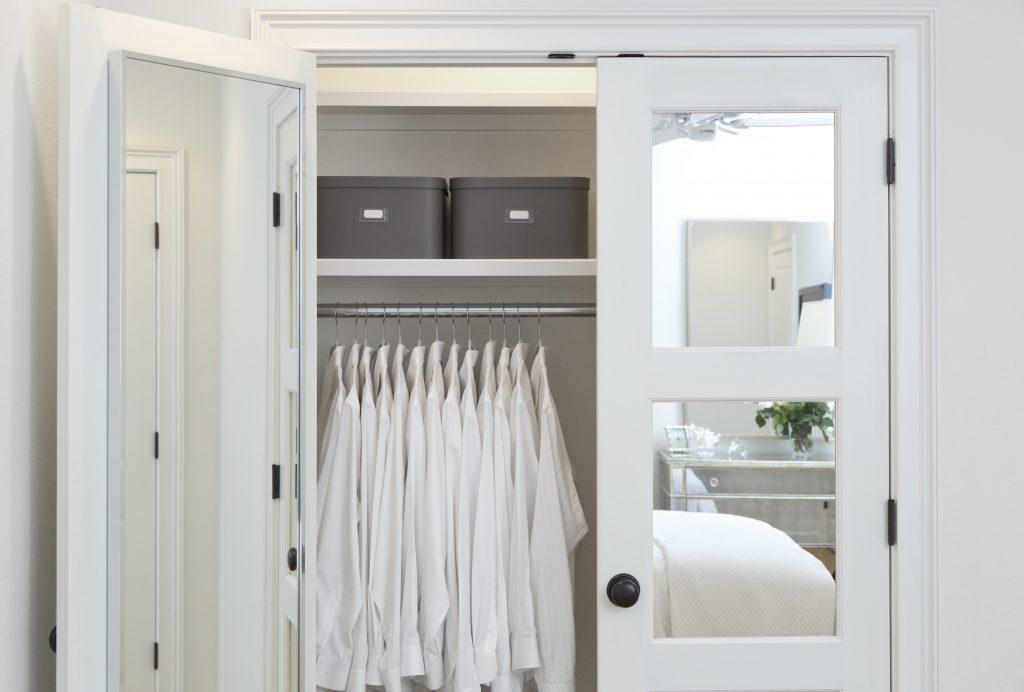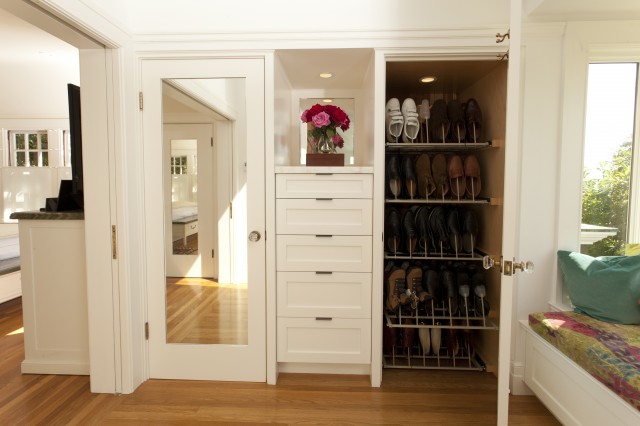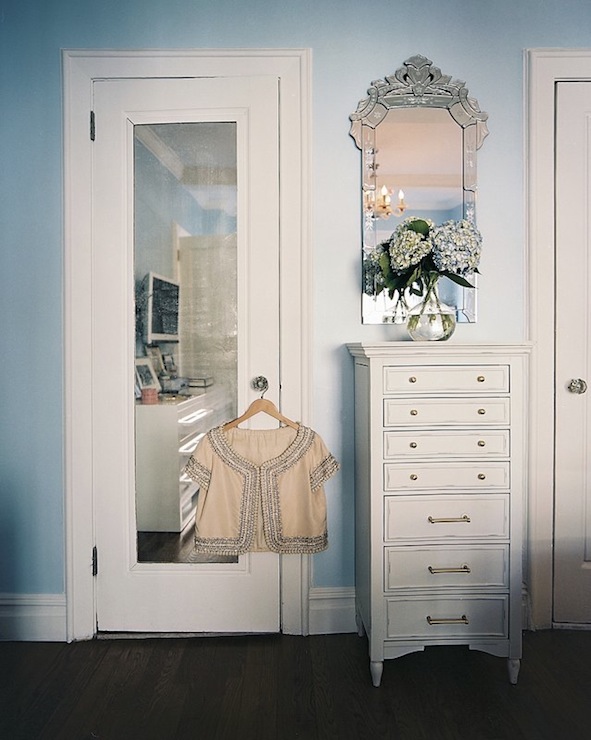 Changing your closet door is a simple solution that can transform a room. My number one choice would be a mirrored door.
They make a room appear larger
Double as a full length mirror
Bring reflective light into a room
They look better than a basic bifold or closet door
There are so many different types of mirrored doors to choose from. You can get creative or keep it simple. If you are replacing a door make sure to measure because you might have to make some minor adjustments.
You can also add a full length mirror on the inside of a door pictured above if you are not ready to commit to a total redo.
Changing your closet doors can be simple but with a big impact.
Images via Neatly Designed | Decor Pad | Decor Pad | Little Green Notebook