This weeks find is from a company called Programme Martin. They specialize in individually designed wardrobe storage.
What makes them different from other closet companies is their line has been designed to store clothing and clothing related items and thats it! They do one thing and they do it well.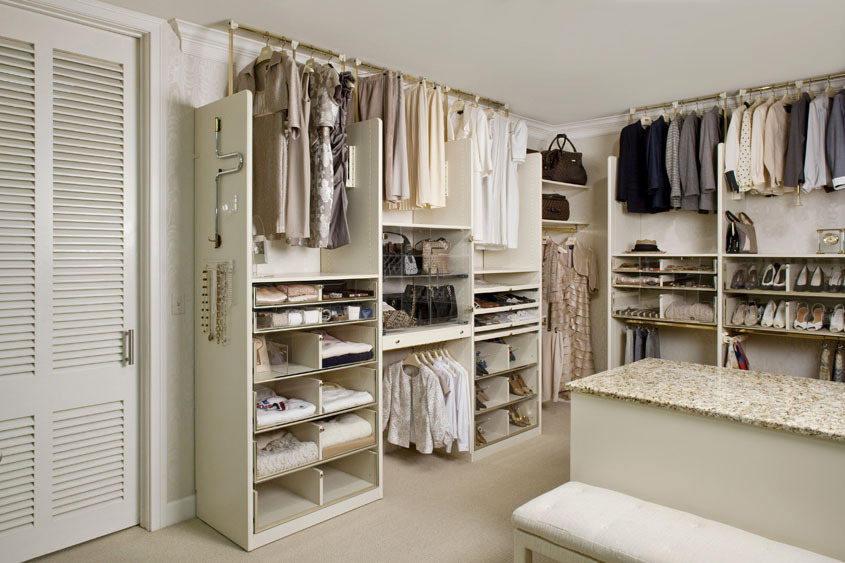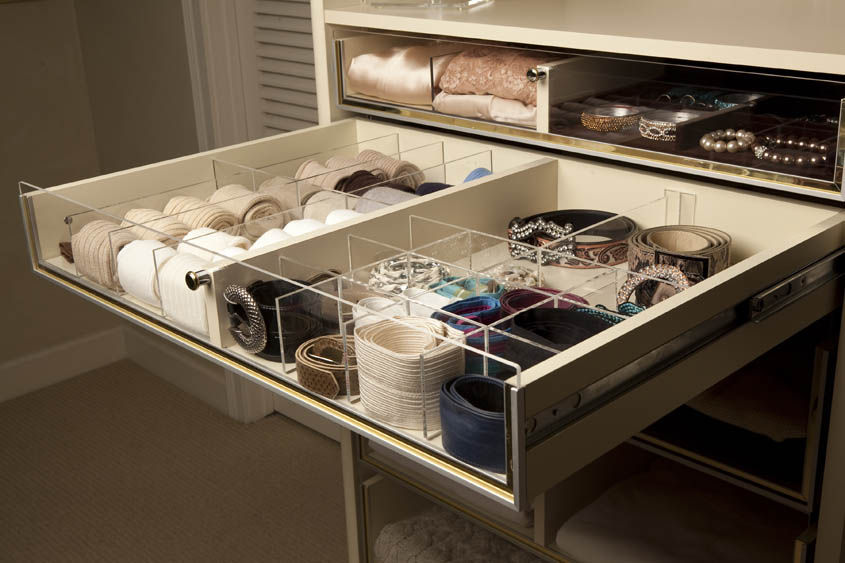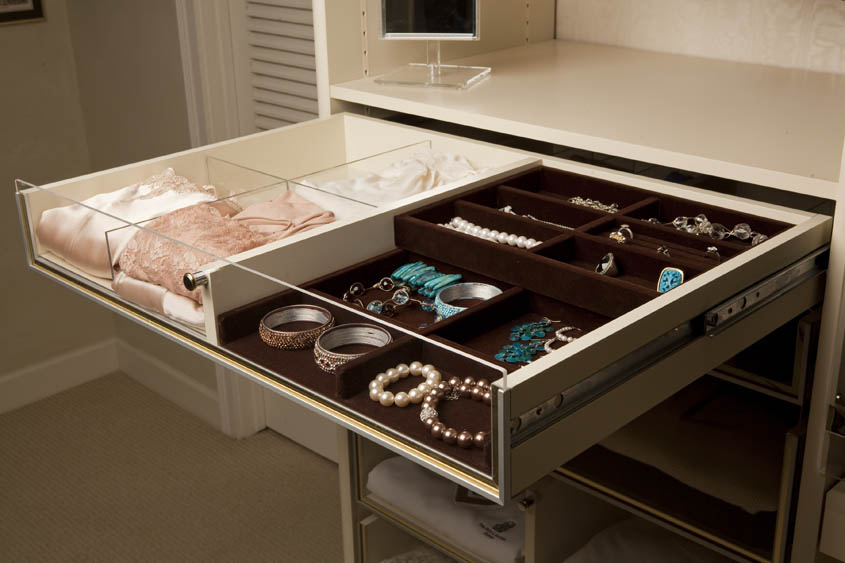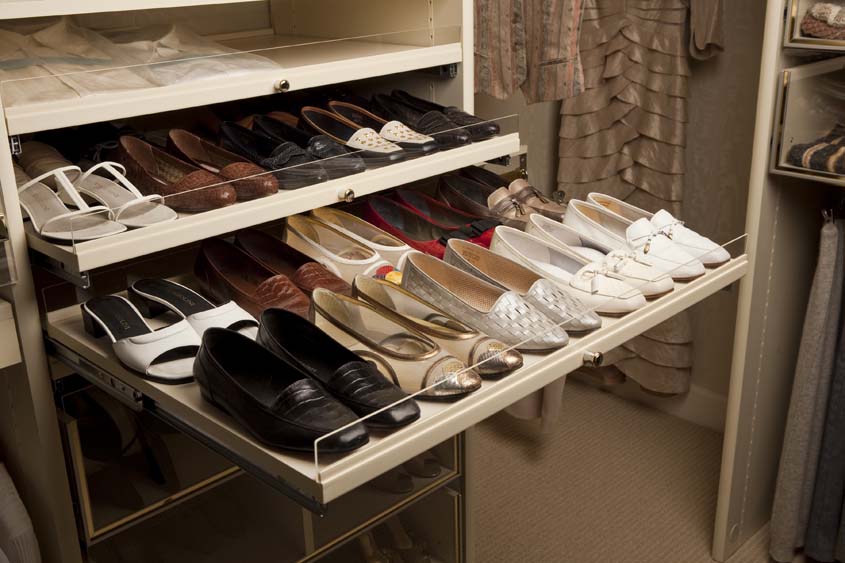 The lucite drawer fronts and the lucite dividers give you the ability to see everything and keep all your accessories and shoes neatly organized.
The wardrobe lift is a crucial part of their system. Their website explains it best:
What does a "wardrobe lift" do?
The wardrobe lift lowers clothing from unreachable to accessible levels. It replaces hard to reach utility shelves with easy to use, valuable hanging space.
How does it work?
A handle connected to a high rod is pulled down allowing access to clothing normally out of reach.
Using vertical space all the way to the ceiling is ideal for smaller spaces.
They are based in Houston but you can still get your dream closet system by sending them the dimensions of your floor plans with the height and they will map out the space and get back to you with what you will need and the prices.
With all the different closets systems available this one is definitely worth looking into.
Images via