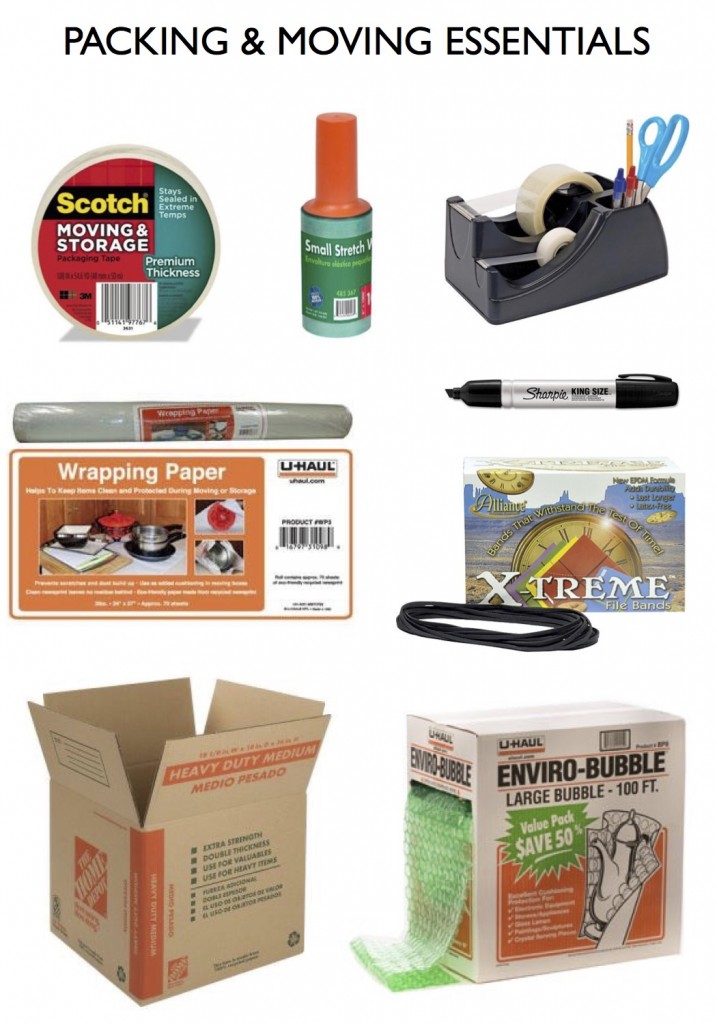 Premium Heavy Duty Tape | Stretch Wrap | Multi Purpose Tape Dispenser | Wrapping Paper | King Size Sharpie | File Bands | Heavy Duty Boxes | Bubble Wrap
I took a bit of a break from blogging the past couple of weeks while helping a client downsize. Whenever you move no matter the reason, it's always stressful even if you are the most organized person.
Here are a some of my key tips to help get you organized when preparing to move.
– Start Early Sometimes that may not always be possible but the earlier the better. There are so many details you don't anticipate until you are in the middle of the move.
– Clear The Clutter Now is the time to clear the clutter and make a fresh start in your new home. Do not move items to your new home that you no longer need, want or love. It's a waste of time and money.
– Make Lists Keep a notepad and make separate lists. Cancellations? Items to buy? Call for Donation pick up? Keeping lists during this time is the key to a smooth move. If you are looking for a guide to help organize your move this moving checklist is one of my favorites from Real Simple.
– Hire Professionals If you can afford it do it. Whether it's an organizer to help clear the clutter or a mover. Moves run more efficiently with a team of people especially when you have small children.
– Label Everything I mean everything. It will save you so much time if you label what is in the box and which room it goes into. Label all four sides of the box.
– Moves Can Be Emotional There are many reasons for a move some more stressful than others know that emotions can and will take over. Take the time to feel the sadness but know you maybe ending one phase of your life but a new one is about to begin.
My goal, when working with a client, is to make the moving experience run smoothly alleviating some of the frustration and stress.
If your planning your next move it can be a positive experience by following these simple guidelines.