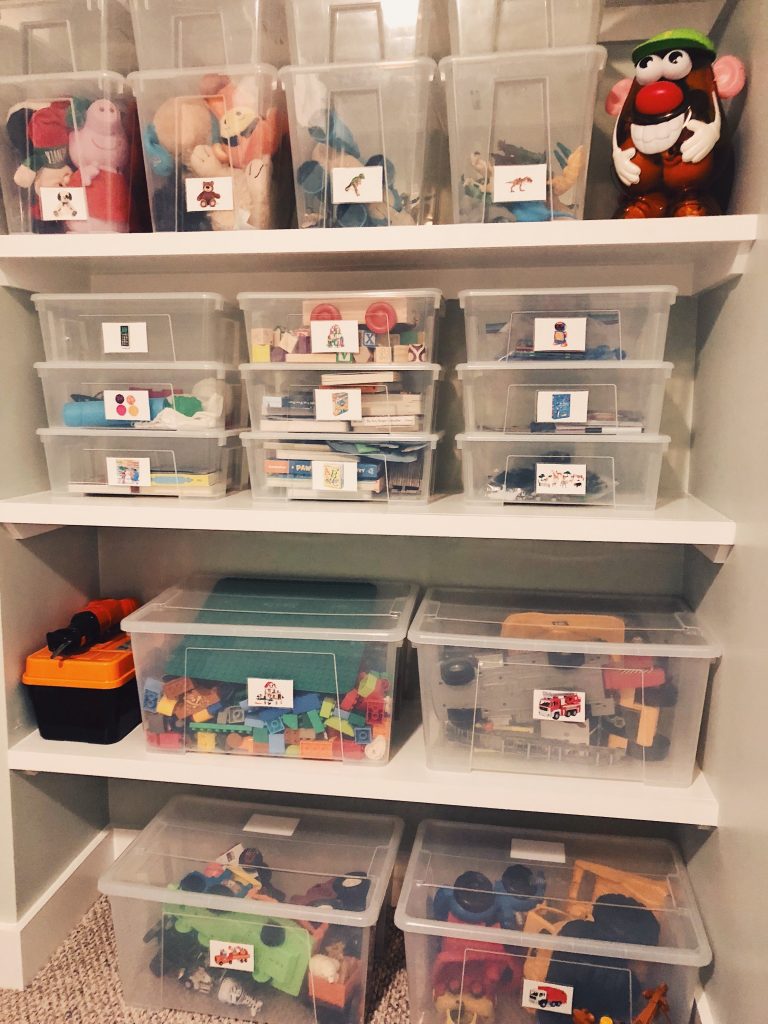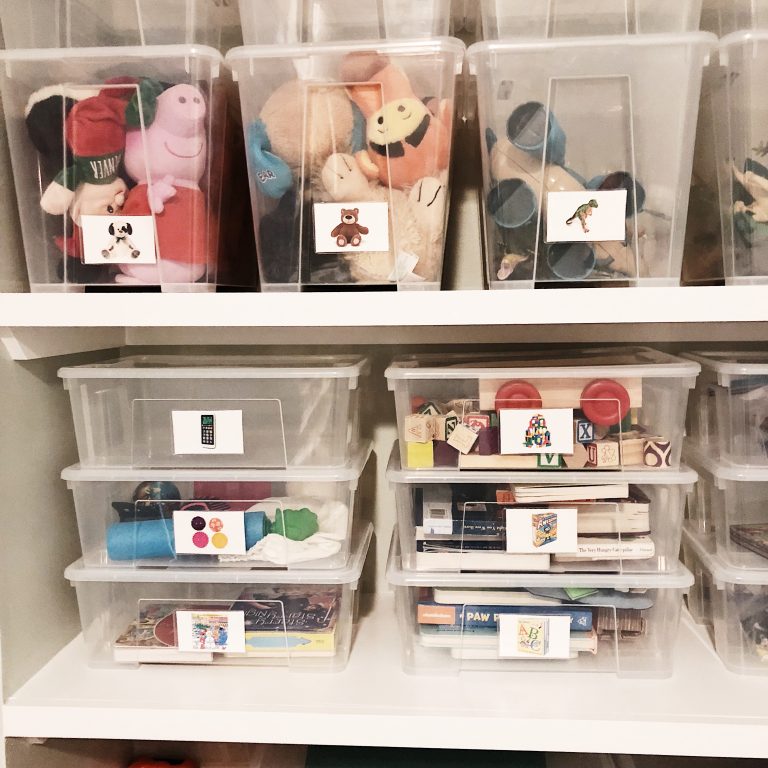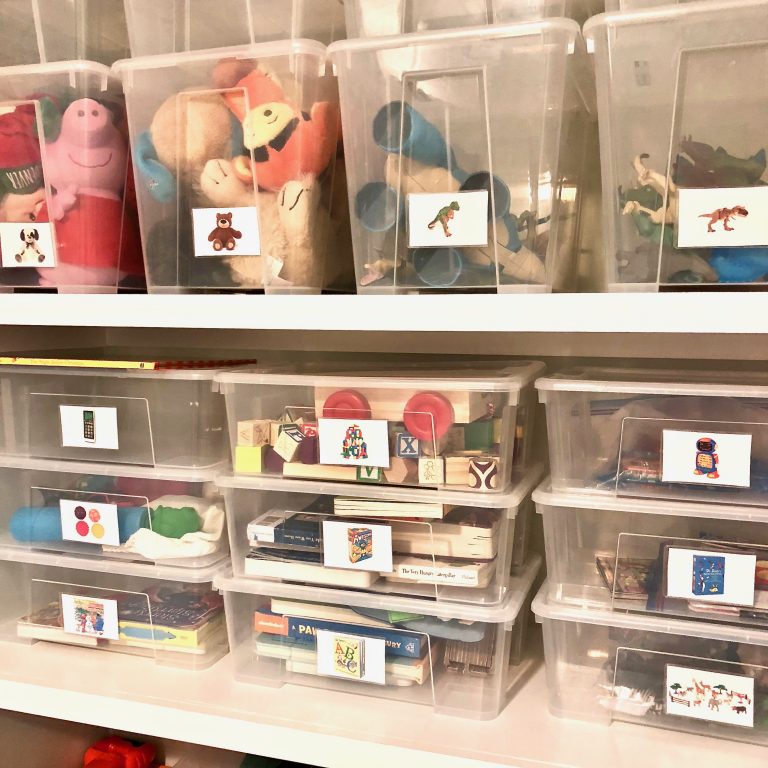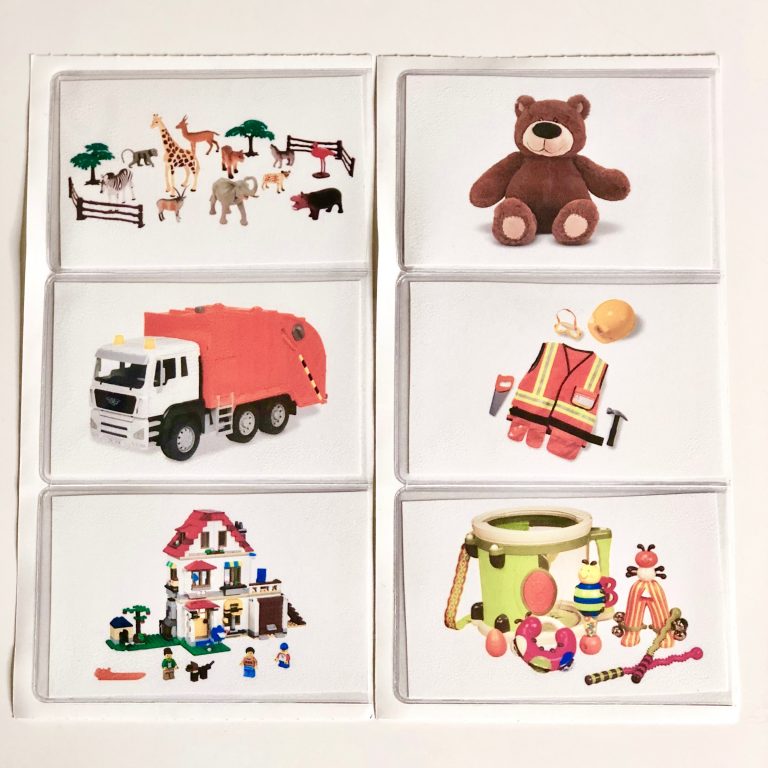 One of the most important things you can teach your children early in life if you take something out when you are finished you put it back. This one lesson taught early can help avoid clutter and battles for you and your children as they grow.
One of my favorite ways to organize kids that are young and can't read yet is to have pictures for them to identify where things go. As a mom of grown children I love organizing children's books and toys because it brings back so many fond memories.
If you are ready to tackle the kids playroom follow these simple tips.
Purge items you don't need or use. The most important step when beginning any organizing project is to purge. We started with the toys and books he had outgrown or doesn't play with and put away some toys she could bring out later. We also set aside baby items to save if she decided to have another baby.
Sort before you organize. Sorting the toys was the next step to getting organized. We put like things together so I could make a list of what containers I would use and how many I would need.
Measure the space. Measuring although sometimes a forgotten step is crucial to getting the right products to fit a space. This project was all shelving and had great vertical space that we wanted to utilize for stacking containers.
Contain your items. I used these containers from IKEA because they are not only perfect for the space but inexpensive too!
Label the containers. My favorite part are these labels from The Container Store. I have used them before in several homes and garages but I have to say this was so fun and different using pictures as labels. They are self adhesive and come with the paper that slides right into the label holder. This is one item I buy in bulk!
This project was so rewarding especially when my client told me how much her son loved looking at the pictures and knew exactly where everything went.
How do you organize your kids toys?