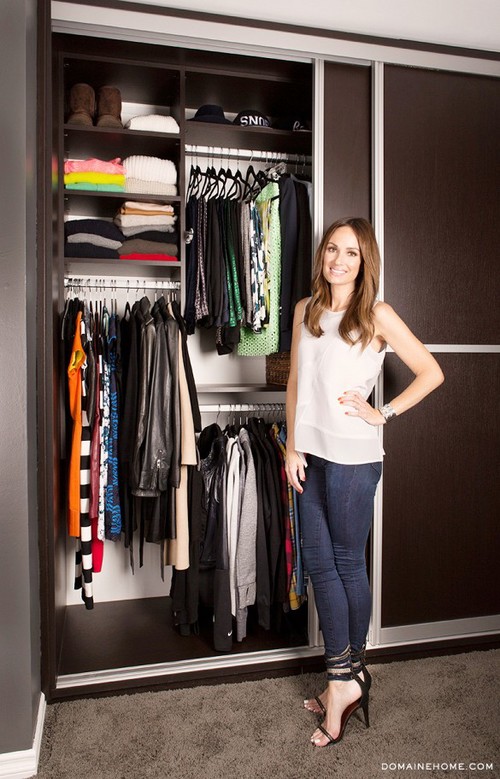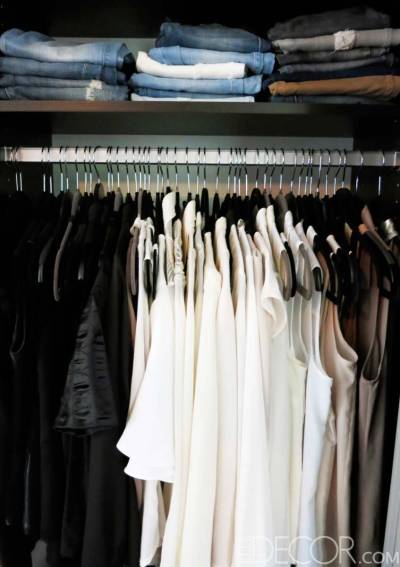 There is nothing I like better than a question and answer article especially when it has to do with closets. E! News Anchor Catt Sadler was interviewed by ELLE DECOR regarding her new closet designed by California Closets.
When she was asked how she deals with clutter, I loved her response "I think what has worked best for me in recent years has been eliminating clutter from my closet and only holding on to things that I know I will actually wear or that have sentimental value to me. It's important to purge the excess from your space. If I don't wear it for more than a year, I donate it. But this has also made me a more clever shopper. I'm less likely now more than ever to buy uber-trendy pieces that I know will have a short shelf life. Shop smart, organize smart, style smart!"
I couldn't have said it better! Go to Catt Sadler's website to learn more about her and see additional photos of her amazing closet.