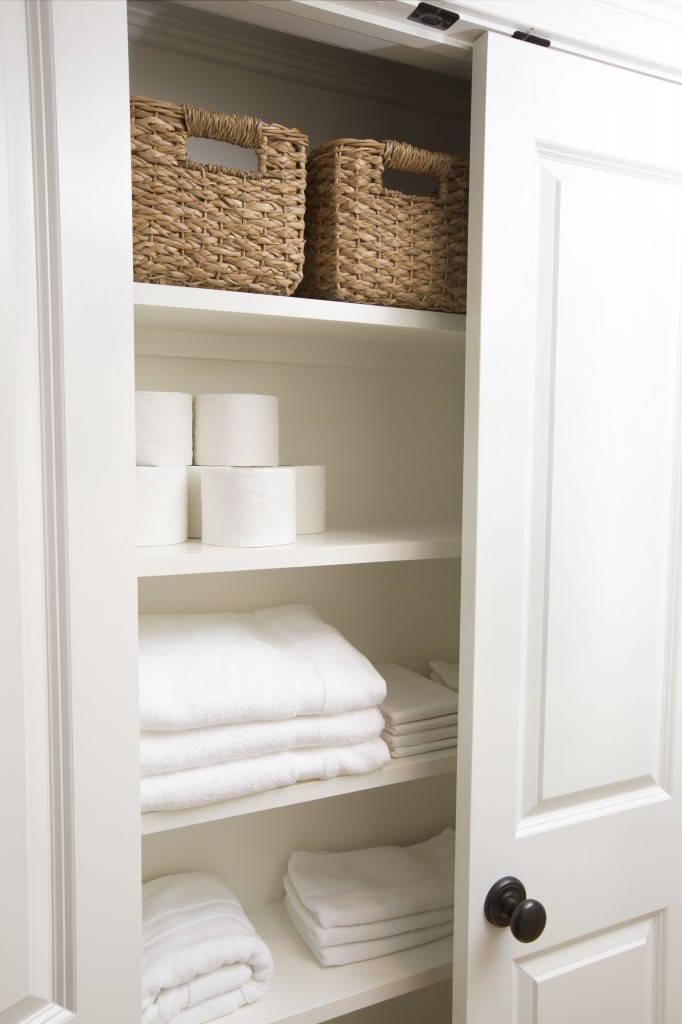 The linen closet can be one of the most overlooked areas in a house. It's a small place to start when you want to get organized.
Here are a few tips to get your linen closet ready for the holidays.
Remove everything from the closet.
Donate old towels and sheets.
Wipe down all of the shelves.
Use baskets or containers for bathroom essentials.
Use only white linens and towels. They are easy to bleach keeping them fresh and bright.
Keep like things together especially sheets and pillowcases.
If you are looking for instant results this is the place to begin. It will be one less thing to worry about when your family or friends come home for the holidays.
Image via Neatly Designed