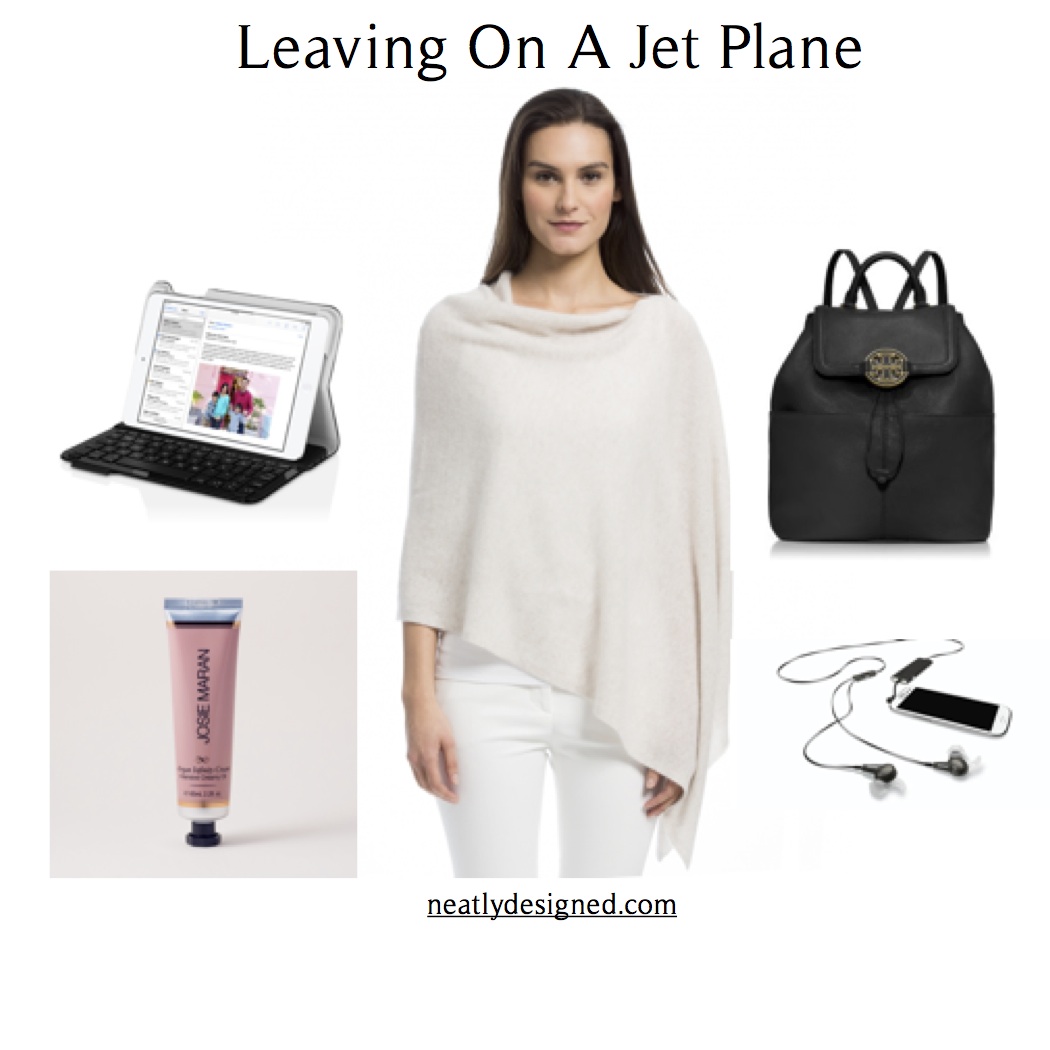 Josie Maran/ Ipad keyboard/Tory Burch backpack
Bose headphones/Cashmere wrap
Everyone is ready to take a Spring Break to somewhere. I am off to LA and here are some of the things that are my travel essentials, especially on a long flight.
Josie Maran's Infinity Cream is a "go to miracle cream." I use it on my hands, lips and even as an eye cream. It is always in my bag.
Speaking of my bag I found this functional as well as fashionable Tory Burch backpack. It is the perfect alternative to a bulky oversized handbag. So much easier on your neck, back and shoulders when traveling.
I bought this keyboard as a christmas gift for my mother and realized how easy and convenient it is to use when traveling. Now I can't live without it.
My other new find is the Bose noise canceling headphones. I think you know how noisy a flight can be and this will make your travel time more peaceful.
Knowing how chilly airplanes and airports can be I found the answer in this cashmere wrap. No more airline blankets just the warmth of this beautiful wrap.
HAPPY TRAVELS!