Everyone is always asking me "how do you get your hair so full?" When I tell them hot curlers you immediately see that surprised look on their face. Just saying the word makes me feel like a dinosaur. I started using "hot curlers" in the 80's while I was in college and I can tell you they have come a long way since those days.
The T3 Hot Rollers have taken the place of my old faithful Hot Curlers that I used for years. The first change I noticed was on the box. Instead of "hot curlers" they are now hot rollers. I am getting use to the new name and I love the new large size rollers and the new technology which prevents the rollers from damaging your hair. They have a soft case for travel which means no more cracked pieces of plastic at the bottom of my suitcase.
I have tried using curling irons but when you have thick, long hair like mine you can achieve the same look with hot curlers in less time. The best part of using T3 Hot Rollers is you put them in your hair and by the time you are finished putting your make up on they are ready to come out. Turn your head upside down and spray with your favorite hair spray. Flip your hair back and spray again and you are good to go.
My favorite hairspray is Loreal Elnett. It still has the seventies look on the can but gives the best natural hold and it is unscented, which I love.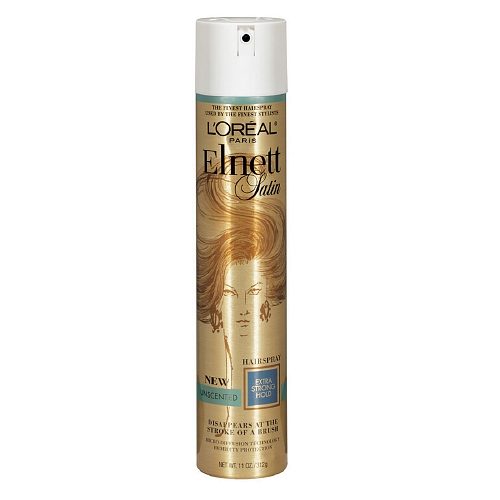 If you want to try the T3 Hot rollers Amazon has the best prices with one day shipping so you will have beautiful curls by New Years Eve!