I was so excited to blog about Drunk Elephant weeks ago but I promised myself I would give it a full two months before I spread my LOVE for these new all natural skin care products. I have very sensitive, oily, mature skin and most products either dry me out or break me out.  I was lucky enough to be on an email list to try samples of their new products a few months ago. I jumped at the opportunity when I saw that they were scent free, all natural and for sensitive skin.
They give you instructions on how to use their products but they also say you know your own skin so if you need to tweak something then do it and that is what I have done. I love the JuJu Bar because it exfoliates my skin without irritating it. I use it  2-3 times a week. The Pekee Bar is so creamy and gentle and does not dry out your skin. It is great for removing make up and I use it day and night.
The Marula Oil is nothing short of AMAZING. I was scared to use this on my face because I am so prone to break outs so I started using it around my eyes. When I saw the wrinkles around my eyes soften and my concealer went on better I decided it was time to use it sparingly on my face. I was so thrilled not only did I not break out but I loved how it just sinks into your skin. I also use this on my hands and cuticles.
The C-Firma Day Serum literally transformed my skin. My pores appeared smaller and the uneven skin tone I have from years of sun damage actually faded. I could go on about how great this product is but you have to try it to feel the love. You will notice an immediate difference after one week.
The Umbra Sheer Physical Defense Sunscreen is not your average sunscreen. It is one of the only sunscreens I can reapply and it will not cause me to break out and feel greasy. I live at the beach so I have tried so many sunscreens even the ones for sensitive skin. This is one I use everyday after my C Firma Serum.
The Glycolic Night Serum I use mainly as a spot treatment for any acne spots that appear and I also have my daughter using it and she loves it. My nightly routine varies because I use Retin A every other night. On the off nights I just the marula oil so I can give my skin a break.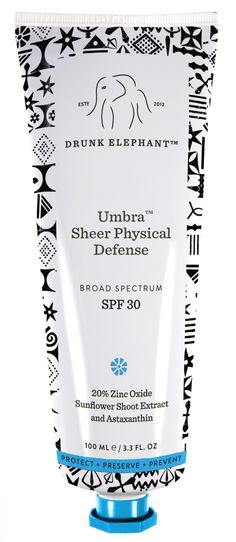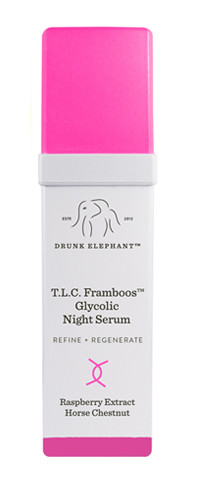 The main reason I have fallen in love with these products is they not only work but they are actually good for your skin. There is no fragrance, natural or synthetic, in any of the Drunk Elephant products. I could go on singing the praises about these products but go to their website and read for yourself how the founder Tiffany Masterson created these products for all skin types and with very affordable prices.